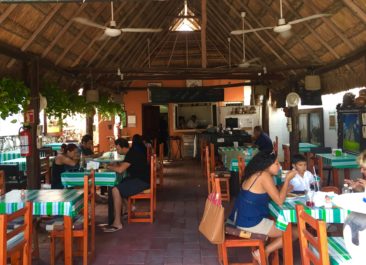 Everyone asks for a Yucatecan restaurant in Playa Del Carmen and usually people say there are not any that offer authentic food. Well they are wrong. Here is a great off the beaten path restaurant that with give you a good taste of what traditional dishes are like in the Yucatan.
Rincon Yucateco Restaurant
This is an open air restaurant with a palapa roof and touches of iconery from the Yucatan. You can be transplanted for a moment while you eat, away from modern and international Playa to a quaint restaurant in the Yucatan.
Hours
This restaurant is open Monday through Saturday from 8:00am-5:00pm. So this is more of a lunch restaurant.
Since it has daily specials for lunch it is also in our popular lunch specials guide to Playa Del Carmen. This guide tells you all the good places in Playa that offer a special price meal for lunch, and trust us, there are some very good options on this guide.
The Menu at Rincon Yucateco
This restaurant has two specials a day and then the menu changes every other week. As you can see most main courses are 73 pesos and the drink is extra but that still means you can eat under 100 pesos and have a very good meal!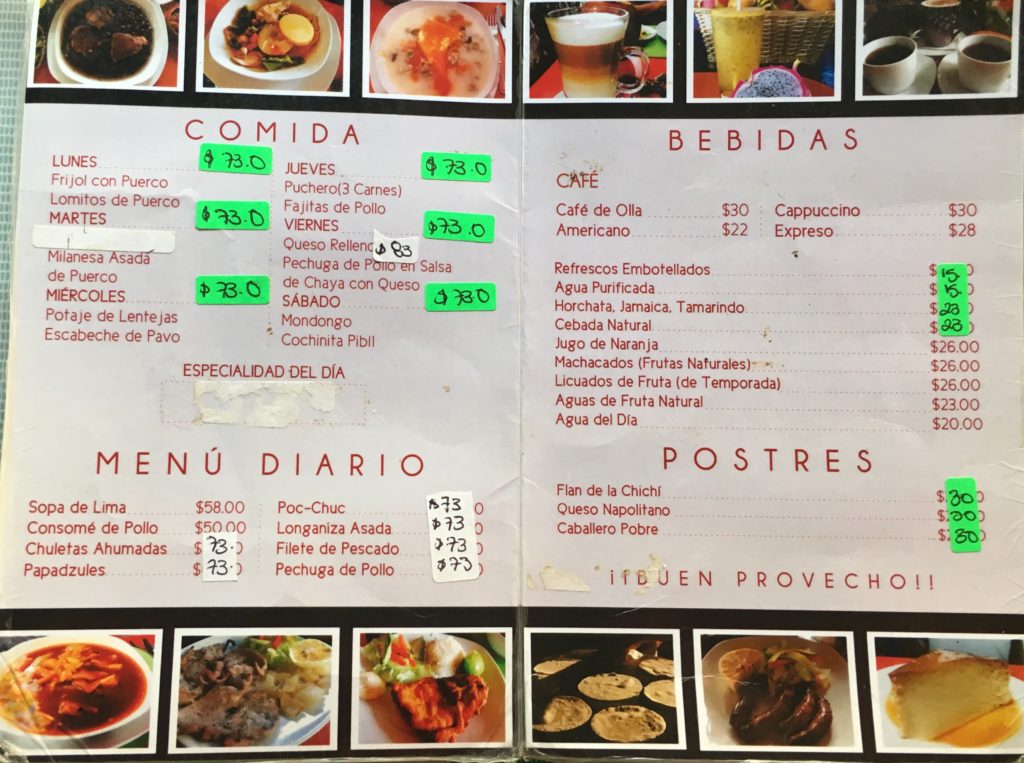 These are free starters they bring to your table when you sit down.
Notice the drink below in the photo on the left? This is called cebada. It is a semi popular drink in Mexico made from barley and has sugar added to it. You do not see this much in Playa Del Carmen but you can find it in more traditional areas. So we were lucky to find it here.
The green salsa was good and had some habanero in it. It was only medium hot. The habanero pepper is well known in the Yucatan because it grows very well.
On the right in the photo below you see what looks like a gourd. This is a container for the handmade tortillas. These are traditional vessels used by Mayan people for bowls and containers.
Did we mention handmade tortillas?!!! Handmade tortillas are always the best! This really makes a Yucatecan meal good.
The main plate here is escabeche de pavo which was a grilled turkey in a consume. It as wonderful!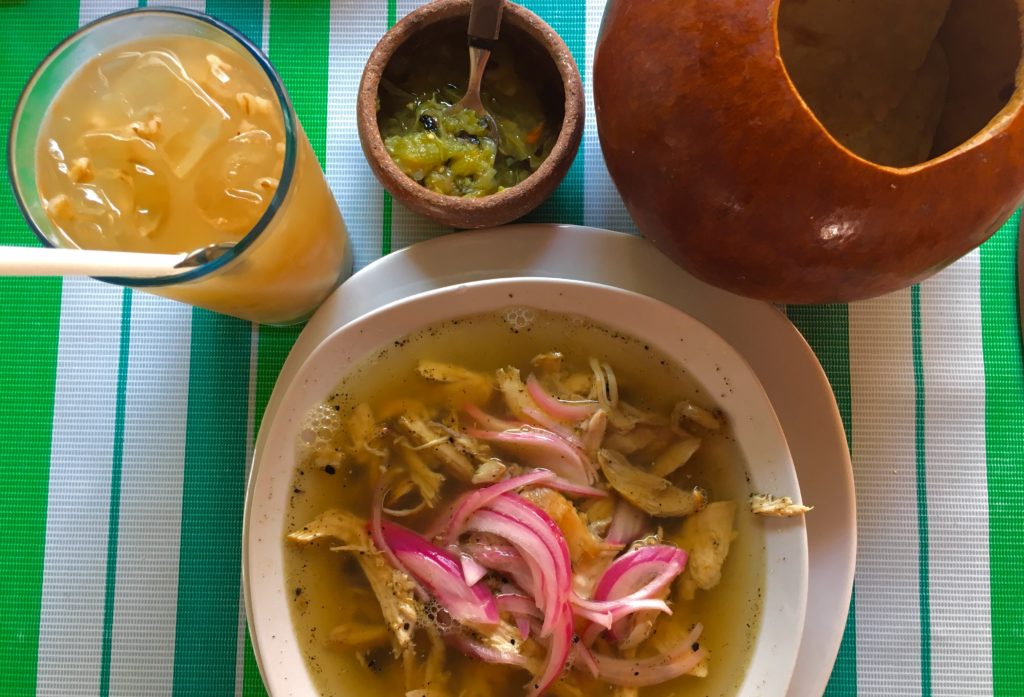 There are three desserts on the menu here. This was the Flan Napolitalaino. The other to desserts were a flan and a type of French toast with cinnamon. Deserts are not really known in Mayan cuisine and not big in the Yucatan.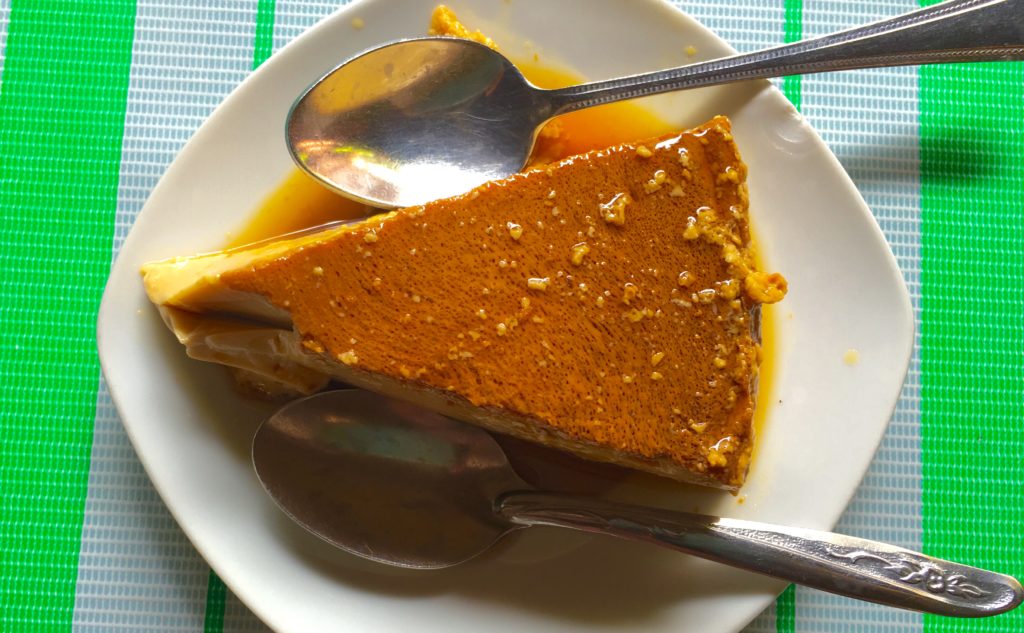 Our video guide to Rincon Yucateco
Our recommendations
There are not too many Yucatecan restaurants in Playa Del Carmen. This restaurant however does give you a good taste. We love the handmade tortillas, excellent tasting food and friendly service. This is a simple non assuming restaurant with straight forward Yucatecan food. This is one of the best places in Playa and a good example of what you can find when you travel out of the Riviera Maya. With the good cost of the menu, this makes for an excellent stop for lunch. The only regret we have is it is a little out of the center, but those that come will be rewarded with good authentic food.
Have you been to Rincon Yucateco Restaurant? What did you think? Let us know in the comments below. We would love to hear from you.
Where is Rincon Yucateco Restaurant?
This restaurant is on Avenue CTM between 10th Avenue and 15th Avenue. It is on the north side of the street.