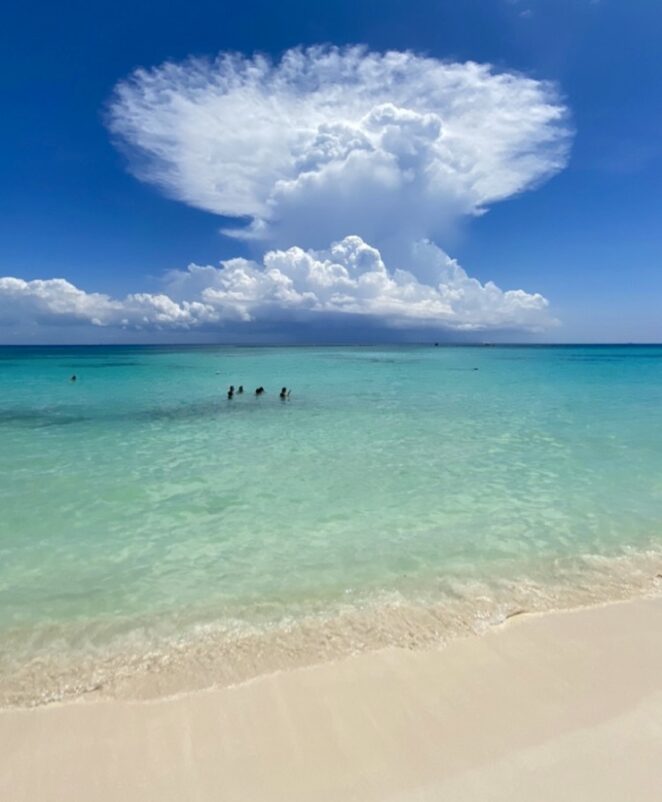 Current Market Trends in Mexico For Real Estate
As the expression goes, "don't waste a perfectly good crisis". For most, the pandemic has created nothing but worry, loss of work, home schooling, and being stuck inside. There are, however, a lot of platonic changes happening in the world, and these are affecting real estate in Mexico. If you are looking to invest in real estate or move to Mexico, here are some ways you can make smart moves financially.
While many have been a little preoccupied by what is going on in the world, many others have come to Mexico to invest or plan on living here. We have been surprised how busy the market has been in the Riviera Maya over the past year. Mexico still is a place many are considering moving to, making the move or investing in real estate. If you find yourself in one of these groups, we hope to address some of the things taking place in real estate.
Let's start by talking about how the market is changing and how to stay ahead of this curve for investors.
Investing in the new type of travelers and renters
A powerful shift happened between June 2020 and about August 2020 for tourism, travel, and how people are booking accommodation. The most influential trends are remote workers renting condos and upper end escapism travelers. These two markets are driving reservations in our part of Mexico. These trends do not appear to be going away anytime soon, so it should continue to affect the markets for a while. Here is how to target these markets by investing in the appropriate real estate.
Good luxury properties are hardly ever empty
Beach front houses, penthouses, and luxury properties seem to be always booked. This goes beyond just how it seems, the numbers show this to be true. Higher end accommodations are being sought after now more than before the pandemic. Some of the reasons for this include:
Tourism is expanding in the Riviera Maya and with a more diverse people coming, there is widening of the market. As the upper end market grows, so does the demand for luxury properties.
People with means will spend more on vacations. Vacations don't come every day, so people will splurge on accommodations since that is where they will be a lot of the time.
Many travelers are looking for one place to base their travels from and they want nicer places to be based.
Small groups of friends or families find value in staying in one place and the overall cost is a good value. A four bedroom house (even if it is a luxury property) is often more cost effective compared to renting four condos. Many people look for a luxury property to enjoy as a group.
Some owners, we have talked to that rent our luxury beachfront villas or high-end properties have all talked about the good returns they receive. While many mid range condos/rentals get an ROI of between 5-12%, many luxury properties get from 16% to 22% returns. We have mentioned many times in articles that often the returns are better the more you invest in one property. Of course smart investing is key and so is doing your research. Having a good real estate agent is also key.
How can you invest in this market?
If a beachfront villa is out of reach for you, you could consider:
Beachfront condo or something with a great view.
Penthouses with private pools.
Something luxurious but more remote, this is a tricky one because if you go to remote, it is not what many people want in the Rivera Maya. Most of the time you still need something close to the beach.
If you cannot afford most of the options mentioned here, you could put extra into the interior design of the property to make it look and feel more luxurious. By making a unit stand out and perhaps adding a few extra features to it, you can make it much more desirable to this market. Some ideas are, large screen TVs, better finishes in the kitchen, and attention to detail that will make guests feel like they are somewhere where the owners care about their stay.
Another great tip is working with a good realtor to know about upcoming properties. Often, newer properties are trying to outdo the previous ones and attract the latest luxury market. Presale can be a good way to reserve the better units and also have a say in how the unit is finished off.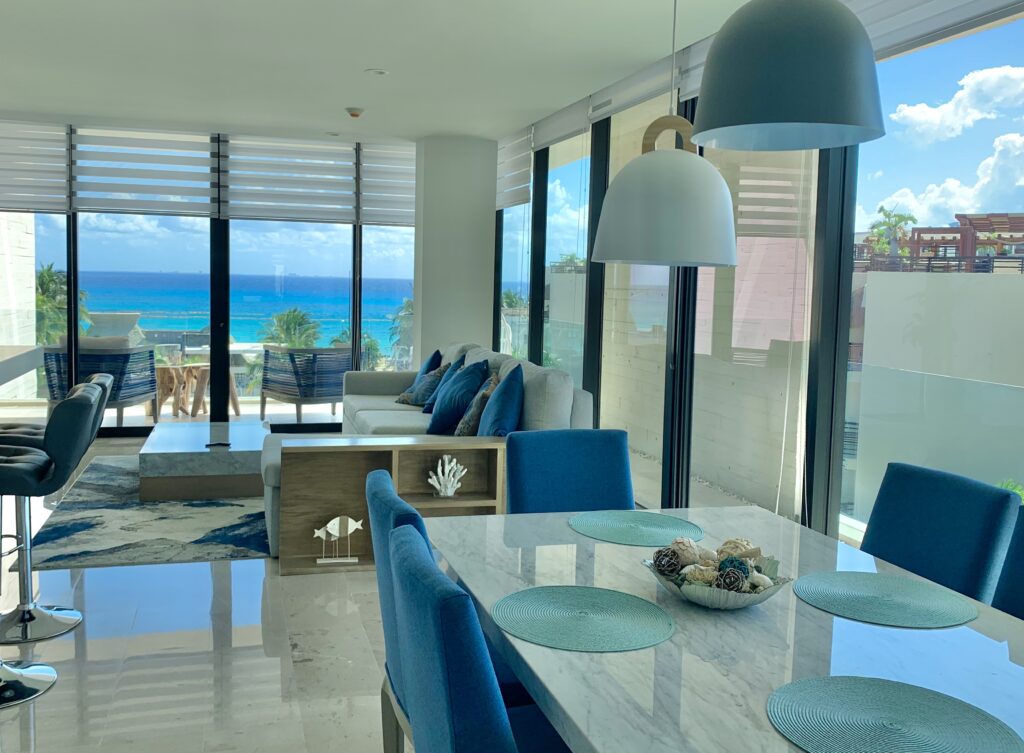 The rise of the digital nomad renter
The pandemic forced many to work from home and this has led many to have more time to travel while working. There of course has been a digital nomad tribe (remote workers) growing globally over the past decade. This new segment of traveler combined with the existing digital nomads, this is starting to make a huge impact on the real estate market in Mexico.
People that work online and travel are often in their late 20's to late 30's. They are traveling alone or with a partner. They often are looking to be in a place for a minimum of one month. Many digital nomads stay 3 months in an area. The tourist visa laws in Mexico are generous and often motivate people to stay longer in the area.
Here is what most remote workers are looking for:
Good internet access and possible co-working spaces.
One bedroom units (possibly 2 bedrooms) with some outdoor space like patios or rooftops with pools.
Workspace within the units. This can mean a desk or several areas to work at within the apartment.
Access to delivery food and grocery stores.
Functional kitchen for cooking more meals at home and cutting costs of long term rental in a new place.
How can you get ahead of the curve with this type of travelers?
Let your realtor know what market you want to target. Make sure the property has some of the things listed above.
Advertise your rental as "great for digital nomads " or how the internet speed is for remote working.
Be prepared to rent longer term.
These types of properties tend to be newer buildings that are close to the center, but not necessarily right in the center.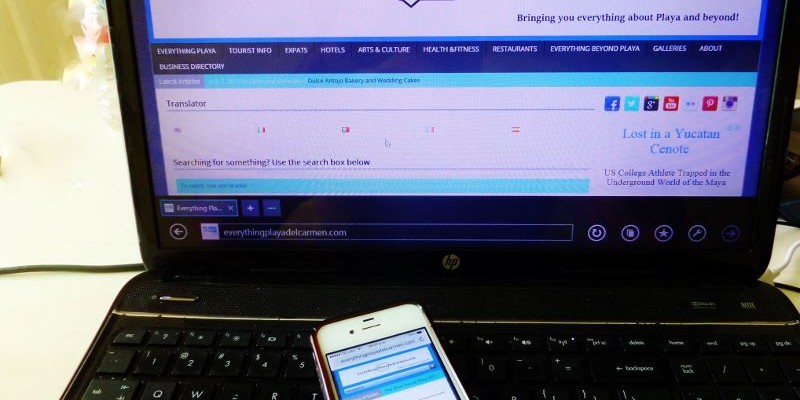 Taking this time to make your move to Mexico
Another trend that we are seeing here in Mexico is the amount of people that have moved up their plans to move to the area. Many in the past have had the idea to retire or just live in Mexico. The pandemic influenced many to speed up these plans because of pure pent up energy and the feeling that they want to live again and not miss out on life. No doubt a lot of time at home can make people think about where they actually live.
You can "cash in on covid" by taking the extra motivation and possibly start making the move or part time move to Mexico. The good news is, many people before you have done it. More than ever we are more mobile and living part time in another country is easy to do. Even moving to another country is not what it used to be. It is not a one way move, it is just another place to be based and enjoy everything it has to offer.
Are you thinking about moving to Playa Del Carmen?
Playa Del Carmen is very centrally located and a very easy city to get around. Some even live in Playa without a car, but can still walk to the beach. Playa is large enough to have all the services like stores, schools, hospitals, and gourmet restaurants to make living comfortable. The location is also central to getting around the Riviera Maya and beyond. If you have thought about living in Playa, our video below covers a lot of details and we tried to offer as many tips as possible.
Are you thinking about moving to Tulum, Mexico?
For those that are looking for a little more eco centric style of living, Tulum might be the right place for you. The Tulum real estate market has changed a lot in just the past few years. The services offered and quality of life has been increasing in Tulum. We can remember when Tulum was just a few buildings along the dusty side of the 307 highway with access to cabanas on the beach. Wow, how it has changed!
In the past few years, whole new areas of Tulum have been developed. The quality and diversity of what is available has skyrocketed. Tulum also is a good income producing market if you plan on living part of the year in Mexico and renting out the other times. To give you an idea of what condos are like in Tulum, we have this video here for you where we walk through some units.
We also have this video about real estate in Tulum and what things are moving the market and a lot of other details.
Conclusion
Have you been motivated to move up your plans to move to Mexico? Or are you looking to invest and possibly rent out a property? There are opportunities, but it does take research and good advice. We like to write articles to keep people aware of trends and how people can enjoy the quality of life in the Riviera Maya. If you have any questions or would like us to cover some other aspects or real estate, let us know in the comments below or by sending us a message. We would love to hear from you.