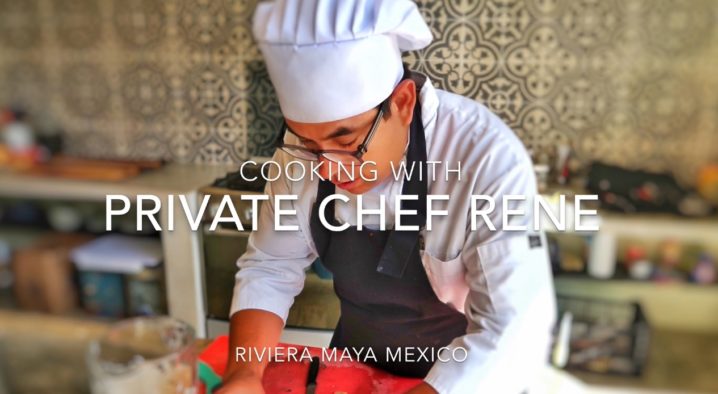 Private Chef Rene of Copate Che Catering
If you had the chance to eat at the Copate Che Restaurant in Playa Del Carmen you would of found Chef Rene and his wife Karla serving up creative food with their charming personalities. Their love of food and service is contagious and that made eating there an enjoyable experience. Now Chef Rene and Karla are starting a new venture of private chef services in Playa Del Carmen and the Riviera Maya. It is sad to see the restaurant close but everyone can still enjoy the culinary creations and interaction with Chef Rene and Karla, just at your home or where you are staying.
We recommend this private chef service because the food is creative, Chef Rene is well traveled and worked in many fine restaurants, bilingual (English and Spanish spoken), and they both have great personalities that make dinning fun.
In the video below you can see what an experience is like with Copate Che Catering.
Our video of what a dinner is like in your home with Chef Rene
We always like to recommend things that we know about and can be sure will be good for our readers. We took this video for you while Chef Rene cooked a meal and his wife Karla prepared everything else.
The menu that was created and presented in this video is below.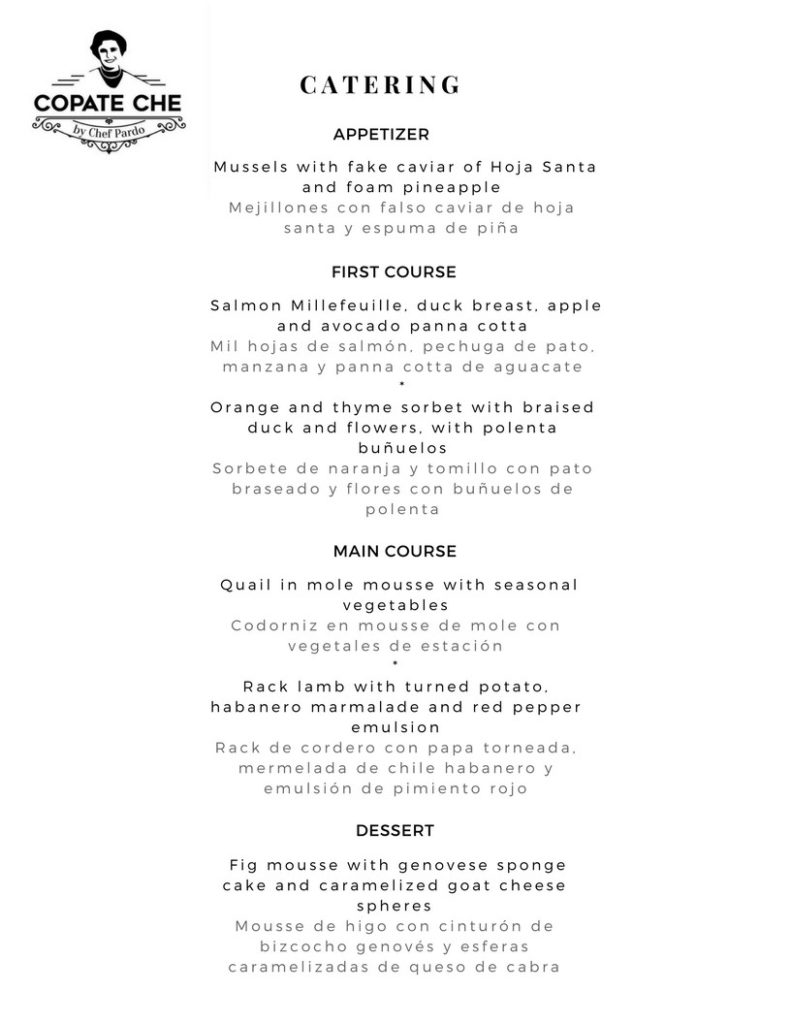 What services are offered
Gourmet dinner services.
Gourmet dinners with wine pairings.
Dinner show and presentation. This is the same as dinner but with an interactive experience. This an be great fun for a couple or group.
Molecular cuisine dinner. Explore new ways to envision food and be surprised at what comes out of the kitchen.
Meals prepared daily for all three meals a day. This can be great if you have a rental and want meals prepared for you instead of going out all the time.
Catering for events.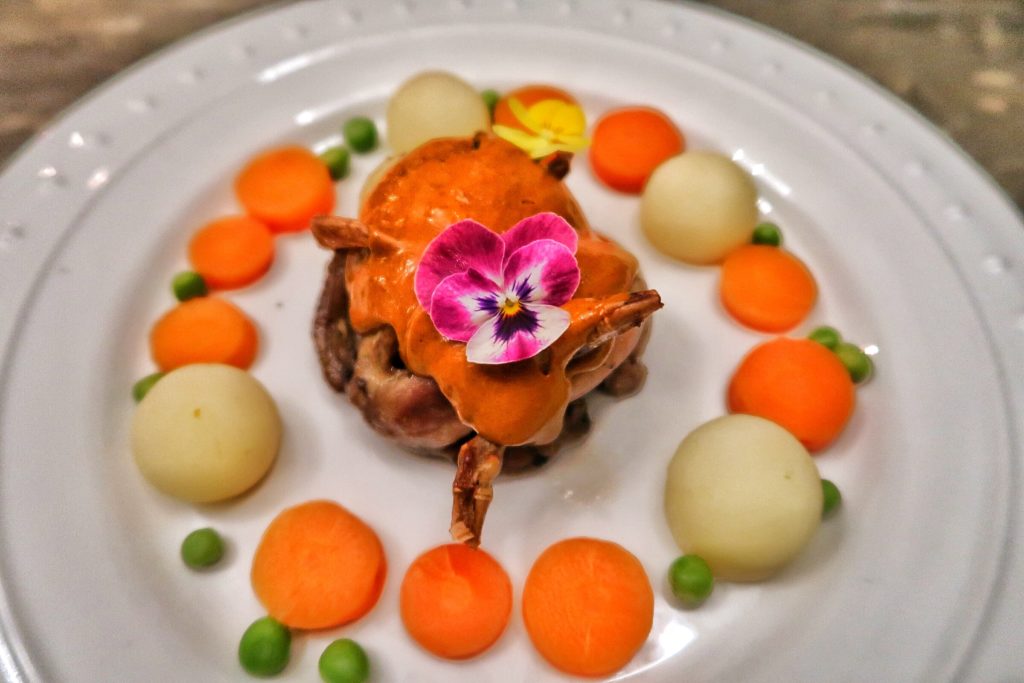 Chef Rene's experience and education
As professional Chef  Rene has almost two decades in the gastronomy industry in Argentina and Mexico and 10 years as executive chef. Established knowledge: administration, budget and inventory, hygiene and quality standards ("Distinctive H") and hygienic handling in food service. Handling cuisines: Italian cuisine, Spanish, French, Mexican, expert in Author's cuisine, molecular and Mediterranean, international, regional Argentinian, Bolivian, all kind of meat dishes, fish, seafood, bread, preserved food, pastries, baking, ice creams, English table service, French table setting and American table service. Management experience of work teams and warehouse. Speaking English: 70%.
Education in the industry
Chef – (2009-2010)
Instituto Gastronómico ASPIC in Mexico City
Second Bachelor Degree as Chef obtained in Mexico City, after Chef´s Bachelor Degree in Argentina.
International Chef´s Bachelor Degree – (2002-2004)
Instituto Mariana Chávez I.M.A.CH in Buenos Aires, Argentina
Molecular Cuisine
Course taken in the prestigious Instituto Gastronómico de Argentina (I.A.G.) in Buenos Aires. Run by the renowned Chef Gerard Dupont.
June, 2009.
First Award: Contest Sabores de Veracruz, run by Instituto Culinario de Veracruz, A.C. 2009
Continuing education (in Argentina):
Culinary Chemistry (2003) (Química Culinaria)
Hygienic handling in food service, obtaining of Distinctive H" (2003) (Higiene y Salud de manipuladores de alimento, recepción y almacenamiento adecuados de mercadería, Distintivo H)
Instituto Gastronómico de Argentina (I.A.G.) in Buenos Aires, Argentina.
Seminar on Sushi and Seminar on Chocolate making (2005) (Seminario de Sushi, Chocolatería)
Instituto Mariana Chávez (I.M.A.CH) in Buenos Aires, Argentina.
How to contact Private Chef Rene and his wife
The best way to contact Chef Rene at Copate Che Catering is on their Facebook page here. If you don't see the exact service you are looking for, feel free to ask them if they can accommodate you
Do you know Chef Rene and his wife? How did you enjoy their food? Let us know in the comments below.