The Rustic-A Causal Restaurant For A Good Burger
On the north end of the downtown in Playa Del Carmen you can find the small restaurant The Rustic. This small restaurant is close to CTM Avenue where many new entrepreneurs are opening up shop. The Rustic features sandwiches, hotdogs and hamburgers. So far they are off to a good start because they have a great tasting burger. In fact we would rank it in the top 5 in Playa Del Carmen. We just might know something about burgers because we have an entire guide dedicated to the best burgers in Playa Del Carmen.
The menu at The Rustic
The menu is pretty straightforward. Prices for hamburgers are 120-145 pesos. Sandwiches come in different forms and sizes. They range from about 80-95 pesos. Hotdogs are all 35 pesos.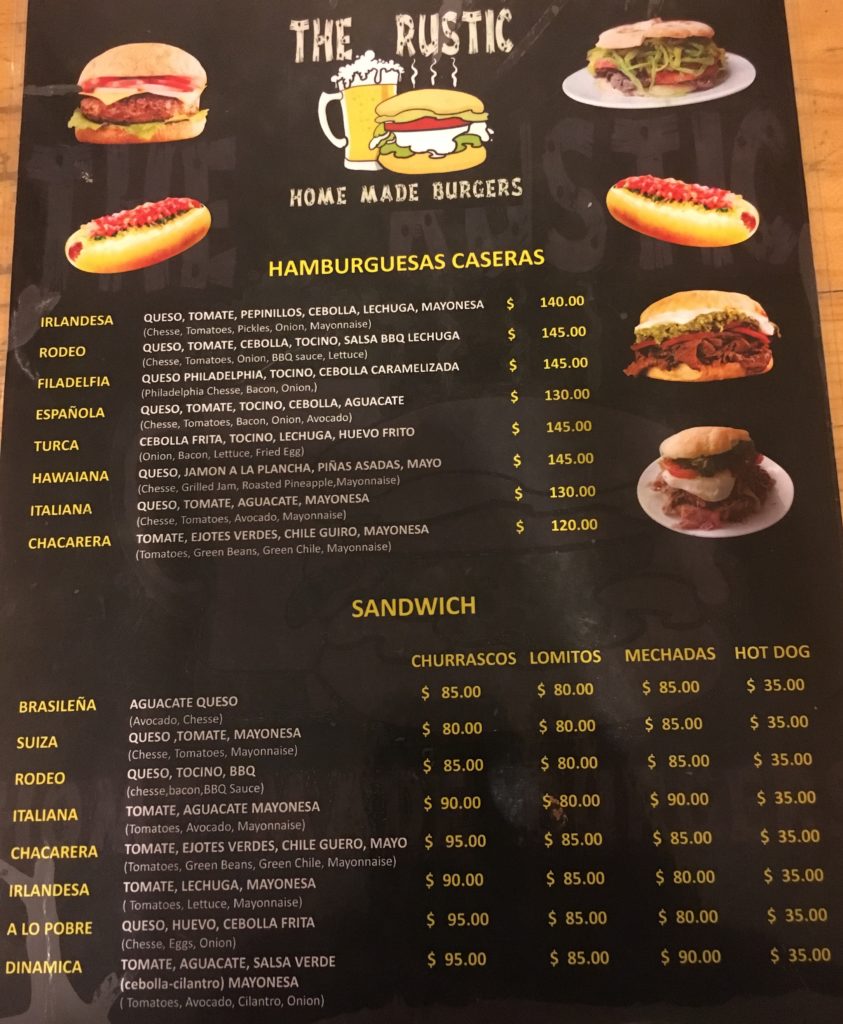 The burgers are big, but as we say, it is the taste that counts. They make their own beef patties here and the taste is really good. Below is a photo of the Espanola Burger. The fries are tasty as well.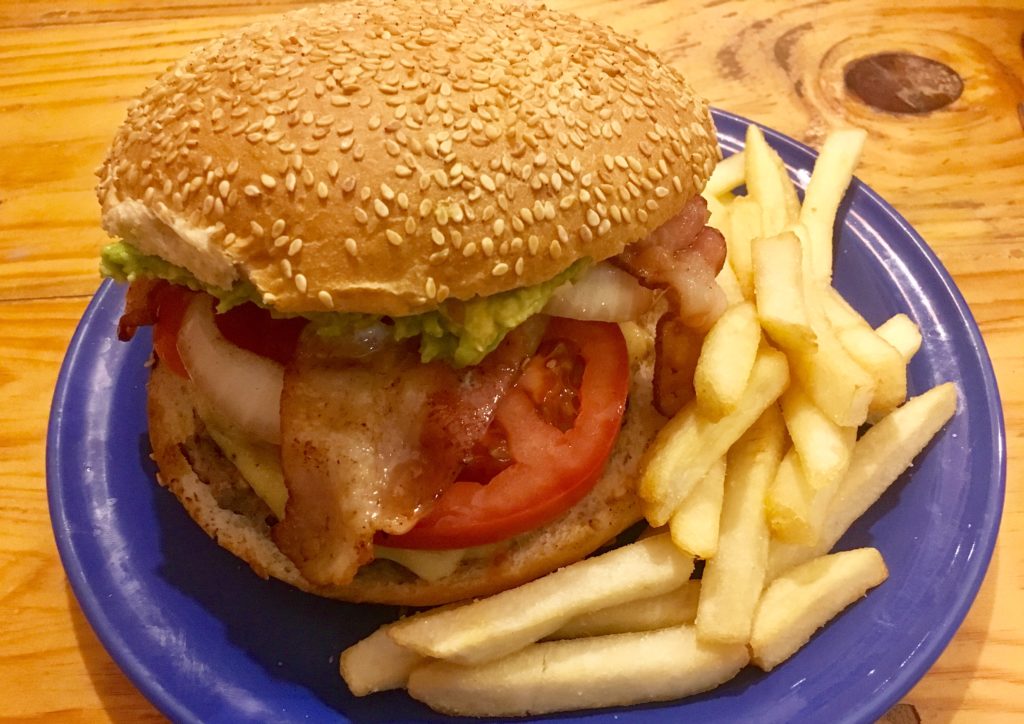 If you liked reading about this restaurant you might like to read about all the restaurants we visit, see our restaurant guide here.
Our recommendations for this restaurant
If you are on the north end of downtown and have a hunger for a burger, this would be a good option. It is casual restaurant, so if you are looking for a scene, this not a glitzy as a 5th Avenue or even 28th Street burger place. However you will get a very tasty burger and you will save about 50 pesos off your meal.
Hours of The Rustic
Open everyday Monday-Sunday 7:30am-10:30pm.
Where is The Rustic Restaurant?
The Rustic is on 10th Avenue between 44th Street and Calle 46 (AKA Avenida CTM). The restaurant is on the west side of the street. Note: The map below puts the restaurant in the intersection.
Have been to The Rustic Restaurant? What did you think? We would love to hear your comments below.