What the Aquarium in Playa Del Carmen is like and what you can see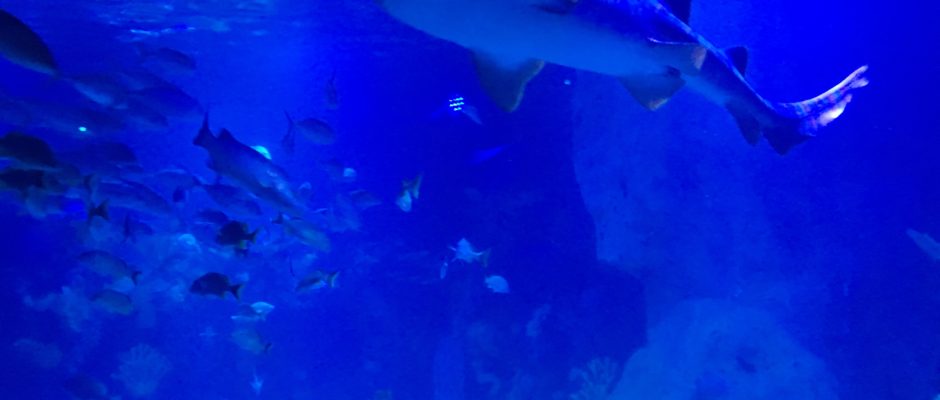 The Aquarium in Playa Del Carmen
Update: As of Feb 2020 the aquarium in Playa Del Carmen is closed. L'Aquarium has opened it's aquarium in Playa Del Carmen. This is another activity for tourist and locals to experience. We stopped by the see what it is like and share with you.
Your tour will start from the entrance on Calle Corazon from the second level. Take the escalators up. The aquarium covers three floors of the Plaza Corazon building, which affords an opportunity for the largest tanks to be on the lower level. In each room there will be guides that can explain the exhibits. English and Spanish are spoken.
Our video introduction of this aquarium in Playa Del Carmen
More about this Playa Del Carmen aquarium project
This project was created by Blau Life in conjunction with experts to provide an education center for learning about our marine life. This project is supported by the Ministry of Education in Mexico.
L'Aquarium hopes to promote the care and conservation of endangered ecosystems. They also hope to be educational as well as an entertaining place for families to come and visit while in Playa Del Carmen.
What does this aquarium feature?
L'Aquarium Playa Del Carmen has more that 200 species in 45 exhibits. You are able to see such marine life as corals, sharks, jellyfish, starfish, rays and a multitude of fish.
To ensure the health and maintenance of the habitats, L'Aquarium uses an advanced pumping system that filters 7 million liters of water. This provides an excellent condition for the species to live. There is also daily supervision from specialist to make sure conditions are similar to sea life.
Where is the Playa Del Carmen aquarium?
L'Aquarium is in Plaza Corazon. This is where Calle Corazon used to be. This plaza is between 12th Street and 14th Street just off 5th Avenue. The entrance to the aquarium is on the second level of Plaza Corazon on the front side facing 5th Avenue.
How much is the entrance cost and hours of
L'Aquarium

?

There are three prices for entrance:
$ 15 USD for foreigners.
179 pesos Nationals (presenting official photo ID)
149 pesos Quintana Roo residents (presenting official ID with photo)
140 pesos older adults presenting credentials INAPAM.
You can purchase your tickets at the aquarium on 14th Street. The entrance is here and so is the ticket booth. This is between 5th Avenue and 10th Avenue.
Note: This aquarium is wheel chair accessible. There are elevators to all levels.
Hours of the aquarium
The aquarium will be open daily from 11:00am-9:00pm.
Customer service phone number
984-879-4462
Have you been to the new aquarium in Playa Del Carmen? What did you think? Let us know your comments below, we would love to hear from you.