Pacifico Norte Restaurant-gourmet take on great dishes yet still affordable!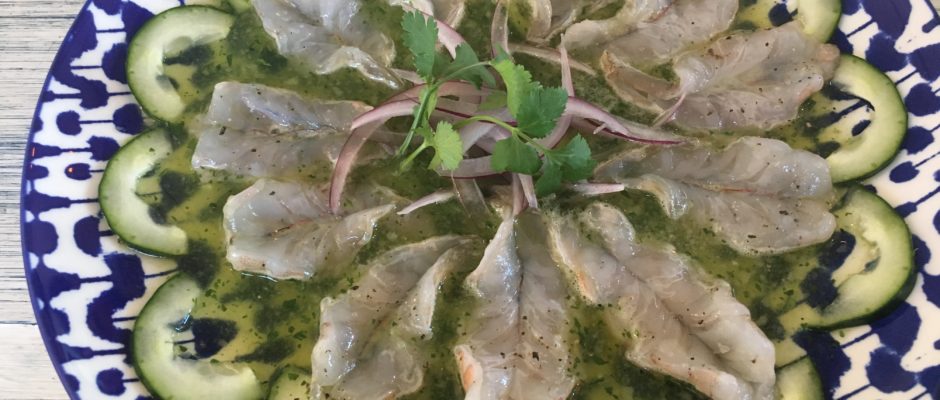 Make room for Pacifico Norte Restaurant
We love finding restaurants that are run by the owners and they really care about the quality of the food. This is very true of Pacifico Norte Restaurant here in Playa Del Carmen. Meet Tomas and Monica, together they have started this small gourmet Mexican restaurant.
The style is from the north of Mexico with a fusion of the Pacific side of Mexico. So there is some seafood and the flavors of north Mexico in the dishes. Here you can find tacos, tostadas or seafood dishes. Even though many place serve these types of dishes, they do it with passion and gourmet flare. We highly recommend you check out this restaurant. You will see from the video and photos why we recommend them.
Our video introduction to Pacific Norte Restaurant
What is the food like at Pacifico Norte?
Well, first thing is the salsas that they put on your table when you sit down. This is always a good sign of a restaurant when they have handmade salsas. At Pacifico Norte they have four salsas and marinated onions to go on tostadas or crackers.
Below is the octopus tostada. It has a base of black beans, octopus cooked in olive oil and garlic and topped off with slivers of chile guajillo. This tostada had a nice gourmet flavor to it. It was worth the 60 pesos.
Below is the shrimp cocktail. It has tomato, onion, celery, cocktail sauce and special sauce of the house. We really liked this because it was not too sweet with ketchup like some more basic restaurant use in their cocktails.
Below are Machaca de Marlin tacos or Marlin tacos. It is smoked marlin with a fine shredded beef, tomato, onion, cilantro, celery, avocado, and cheese. There is a side of chipotle sauce and a lime.
They have three desserts at Pacifico Norte Restaurant. A brownie, corn cake or pan de elote, and a cheesecake. The cheesecake comes chilled with Oreo crust and dulce de leche topping (kind if a light caramel sauce).
If you see the lead photo of the shrimp and cucumbers, that is the dish aguachilies. This is a spicier dish. We like the fact they devein the shrimp. It is small details like that, that show the careful preparation of the food.
These were just some of the dishes at Pacifico Norte Restaurant. Everything we tried as made fresh and had good fresh ingredients.
Menu prices at Pacifico Norte
Tostadas 30-65 pesos
Tacos (order of 2) 50-60 pesos
Ceviche  70-150
Aguachile 130
Desserts 60 pesos
Details for Pacifico Norte Restaurant
Don't let the location discourage you form going. It may not look like much from the outside, but it is what is on the inside and what goes inside of you that counts. Tomas and Monica are working to make the place look nice and they have many plans.
Mostly Spanish is spoken here but if you speak food, they speak your language.
Hours
These hours are subject to change since this is a new restaurant. They might expand hours soon.
Tuesday-Thursday 1:00pm-8:00pm. Friday-Saturday 1:00pm-10:00pm. Sunday 1:00pm-7:00pm. Closed Mondays.
Where is Pacifico Norte Restaurant?
There is a new location for Pacifico Norte! It is now on Constituyentes Avenue between 100th and 105th.
If you would like to read about more Playa Del Carmen restaurants, see our complete guide here.
Have you been to Pacifico Norte Restaurant? What did you think? We would love to hear from you in the comments below.