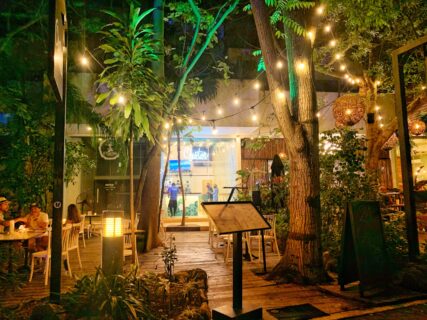 Oyster Mixologia Del Mar Restaurant
The fairly new Oyster Mixologia Del Mar Restaurant is a concept of great fresh seafood options prepared in a gourmet way. This is more a tapas or family style dining experience where you can order several plates and share them. To accompany your meal you can choose from non alcoholic drinks to fine Mexican spirits. What makes this restaurant different from other seafood restaurants is the emphasis on super fresh oysters, muscles, scallops, clams and other seafood. In fact, this restaurant has fresh seafood flown in twice a week from the Pacific side of Mexico. This restaurant is a good example of modern Mexican cuisine.
If you like these seafood items, you cannot get better quality in the area. The dinning experience is also nice with mostly outdoor dining on tree lined 38th Street.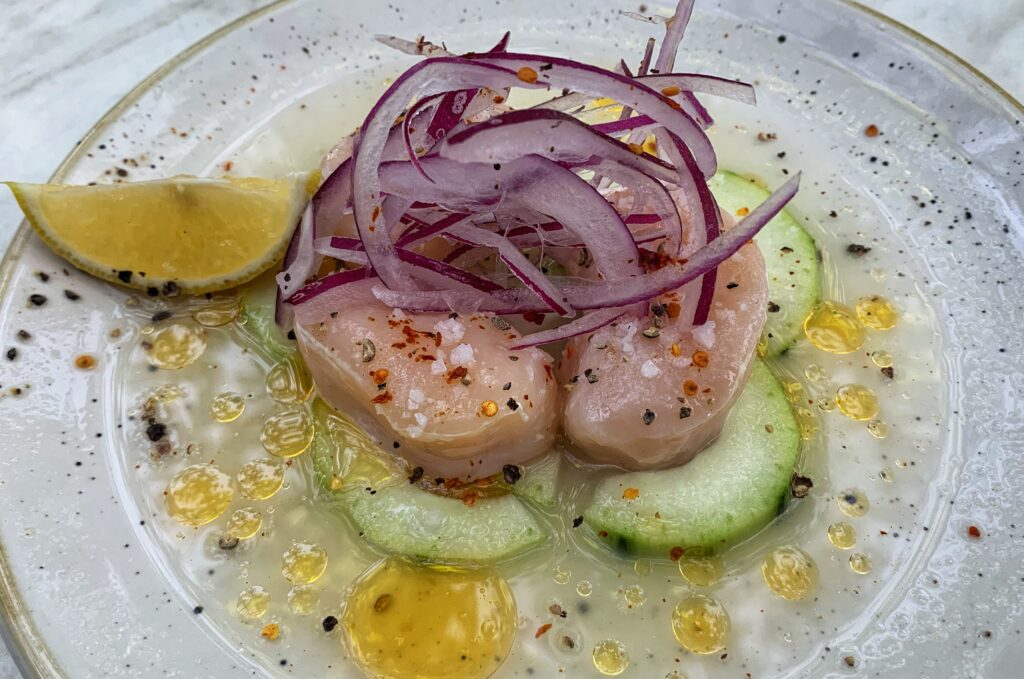 What's on the menu?
Do you like oysters? Are you an oyster aficionado? Your mouth will water over the menu with a variety of fresh oysters. You can select from Pacific oysters, Rockefeller oysters, and tempura oysters. Do you like clams? Well, they have chocolate clams, Queen clams, and clam chowder. You can also get plates like ceviches, tacos, tostadas and aguachilies.
Most prices for food are between 69 pesos and 290 pesos. Be sure to check out their 2×1 specials! Cocktails are around 129-149 pesos.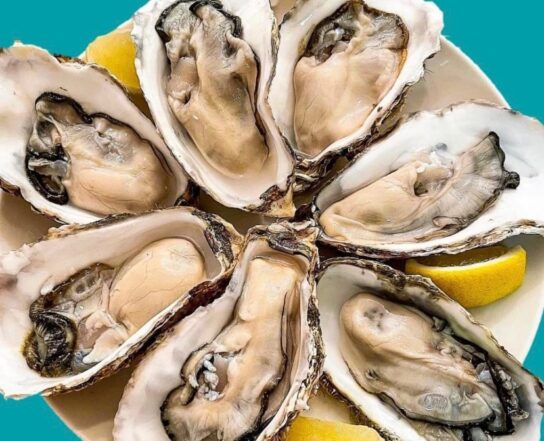 Where is the Oster Bar?
The Oyster Mixologia Del Mar is on 38th Street between 5th Avenue and the beach. It is about halfway down the street on the right. If you have not been to 38th Street in a while, it is the new restaurant row. This street has many good restaurants all offering something different. It is also a tree lined street with great outdoor dining. For those of you who remember Calle Corazon in the center of Playa Del Carmen, this is similar with the twinkling lights, and trees.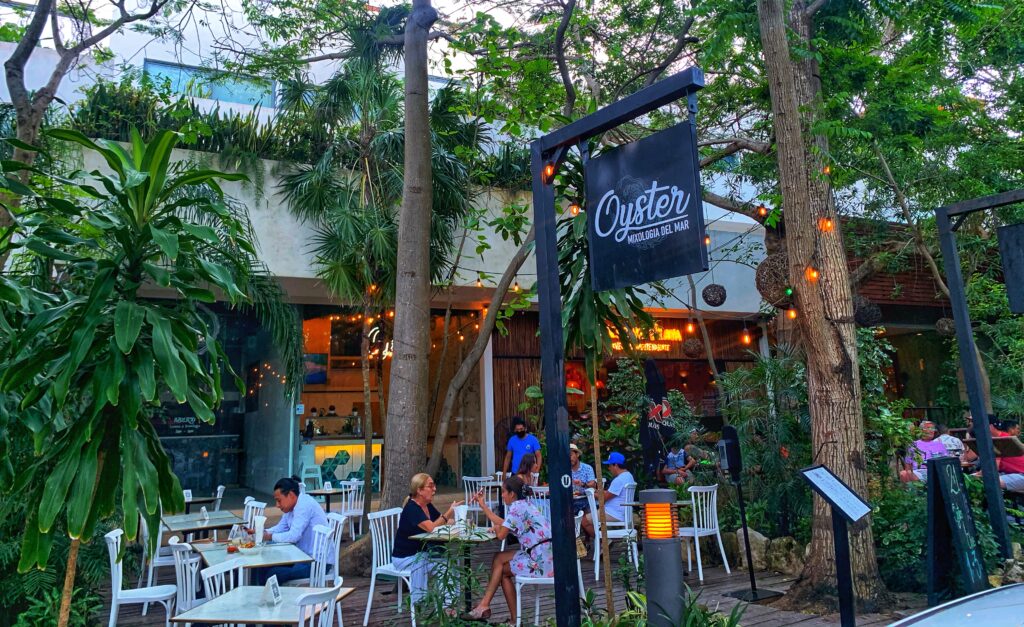 Hours the Oyster Bar is open
Monday-Closed
Tuesday 1:00pm-9:00pm
Wednesday 1:00pm-9:00pm
Thursday-Saturday 1:00pm-11:00pm
Sunday 1:00pm-9:00pm
For more details you can see the Facebook page of the Oyster Mixologia Del Mar here. See also our article about the best seafood restaurants in Playa Del Carmen.