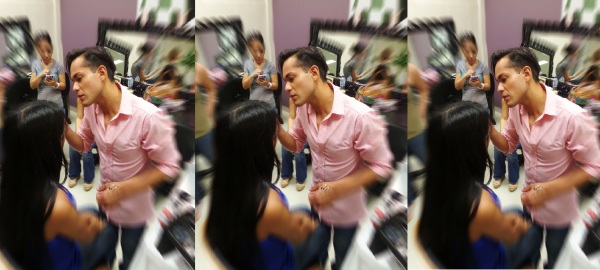 Carlos Merino Makeup
Carlos Merino is a part time resident of Playa Del Carmen. When he is not in Playa Del Carmen he is traveling around Mexico teaching makeup workshops or at his second home, Mexico City.
Carlos Merino is one of Mexico's top up-and-coming makeup artist. He has experience in film, magazine, photo shoot and TV production makeup and worked for some of the most known cosmetic companies in the world.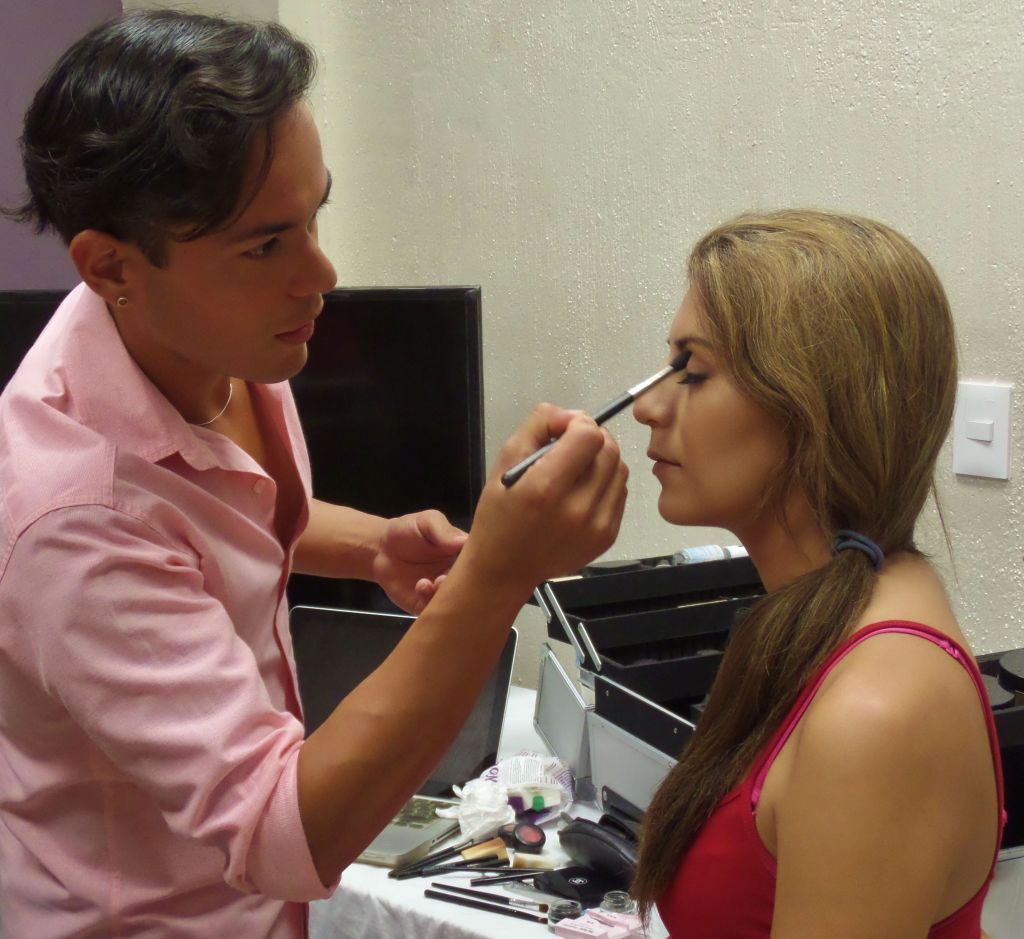 We thought it would be interesting to meet up with him and see why he likes Playa and what he is bringing to Playa Del Carmen that might be of interest to our readers. We caught up with Carlos Merino when he was teaching a full day makeup class at Godiva Salon here in Playa Del Carmen. He was commanding the attention of all the women in the group and answering each question. We took photos while he focused on each woman in his class and then got to talk to him afterward.
How did you become a makeup artist?
I had already spent time in the modeling and the media world and this went hand in hand with makeup. I was living in Barcelona, Spain back in 2002. There I met an influential person in the industry that started to teach me the artistry of makeup. Then in 2004 I started to work for Chanel cosmetics in Spain.
Where did your career take you after that?
I moved back to Mexico and in 2008 where I helped open the MAC cosmetics stores in Cancun and Playa Del Carmen and the Bellapierre cosmetic store here in Playa Del Carmen.
I started to work in movies and TV series doing makeup. In 2010 I worked on the makeup on the TV series "Las Aparicio" and in the following year I worked on the production of "La Reina Sur". In 2012 I was back in Spain and worked on a short film called "The pot Petite". In 2013 I did the makeup design for the short film "Estatuas". In 2014 I did the makeup for a scene in the documentary "Quebranto" and in the same year I also did makeup design for the production of  "I am Happy in this World".
The past two years I have traveled to my home state of Veracruz and done short segments for looking good on Veracruz State Television (RTV). Then there are the photo shoots and magazines that I have worked doing makeup with. Modeling agencies hire me to work with them and I do makeup for celebrities and international figures. So I have been really busy and my career has really taken off.
When did you start doing makeup classes?
I started doing makeup courses  in cities around Mexico in 2011 and started to offer professional wedding and bridal makeup. I focused part of this business on the Riviera Maya and offer my professional services to weddings taking place in this part of the world.
Why do you spend part of your time in Playa Del Carmen?
I love the beach and I love to swim in the ocean. Playa has become a "city" that offers a little of everything. Playa also provides me a contrast to life in Mexico City.
What are some of your favorite things in Playa Del Carmen?
Besides swimming in the ocean I like to go to Dolores Yucabar, Coco Maya and enjoying the BPM festival. For eating I like to go to Chez Celine and Plank Restaurant especially for their shrimp.  I also like working out at The Gym.
What plans do you have for the future?
I am planning on coming back to Playa soon and I want to teach more makeup classes. I would like to have classes in English and Spanish and be able to do classes for expats that are living here. I am also expanding my wedding makeup services and commute between Mexico City and Playa Del Carmen to work on weddings or special events.
How can people contact you or get to know about upcoming events?
I have a website in the process of being finished and that will have upcoming dates and locations for makeup classes and contact information for questions about wedding services. It is: http://merinomakeup.com/
Thank you Carlos Merino for talking with us and letting everyone here know about what you do and letting our readers know about classes of makeup and your wedding services.