Hidden Gem of a Gift Shop-El Jaguar Dorado
Handmade and unique gifts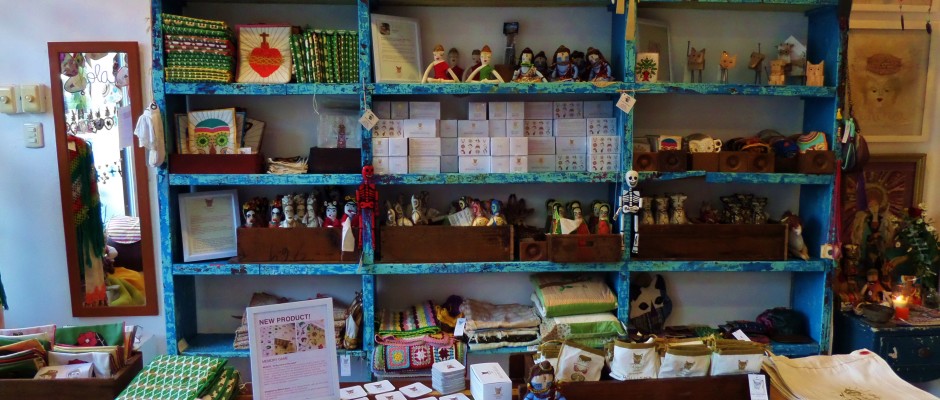 Looking for quality hand made and unique items in Playa Del Carmen? Here is one of our favorites in Playa Del Carmen. El Jaguar Dorado is a small store that opened in 2011 and has a growing fan base. It is noted for it's hand made items. This is all about the artistry, craftsmanship, and creativity with Mexican flair. Check out the Mexican wrestler mask change purses, pillow covers, jewelry and cloth dolls among other things in this store. We could go on about this store, but we will let the photos below do the talking.
We highly recommend you visit.
Location
El Jaguar Dorado is located on 8th Street between 10th Avenue and 15th Avenue, just a block and a half away from 5th Avenue and well worth the side trip from the main pedestrian street. In fact we put it in our article on Shopping finds just off 5th Avenue in Playa Del Carmen.

Hours
Tue – Sun: 10:00 – 13:00, 17:00 – 22:00
Have you been to this store? What did you think? We would love to hear from you in the comment section below.