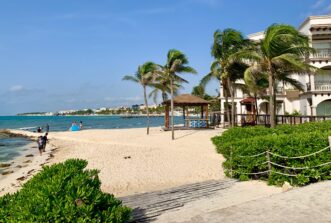 More flights are opening between Europe and Cancun
As fall and winter soon descend onto Europe, and many still not having a vacation in 2020, here is some good news! Many of our readers have been salivating over the photos on our social media and wishing they could come. One of the hurdles is getting a flight to Mexico from Europe. Just in time for the fall/winter season of 2020/2021 there have been more airlines opening routes again to Cancun Airport.
Not only is this good news for people wanting to actually take a vacation this year, it is also good news for the tourism sector of the Riviera Maya. Like everywhere in the world, tourism has been greatly affected this year. Mexico officially never closed, but there was an extreme pause from about April to June of 2020. As of June 8th the Riviera Maya and Playa Del Carmen have been gradually opening. This has meant that the some 60,000 people that were left without work in the tourism sector, are gradually going back to work.
All of the positive news of reopening has meant that the Riviera Maya is poised to win big from tourism as we wrote about in this article.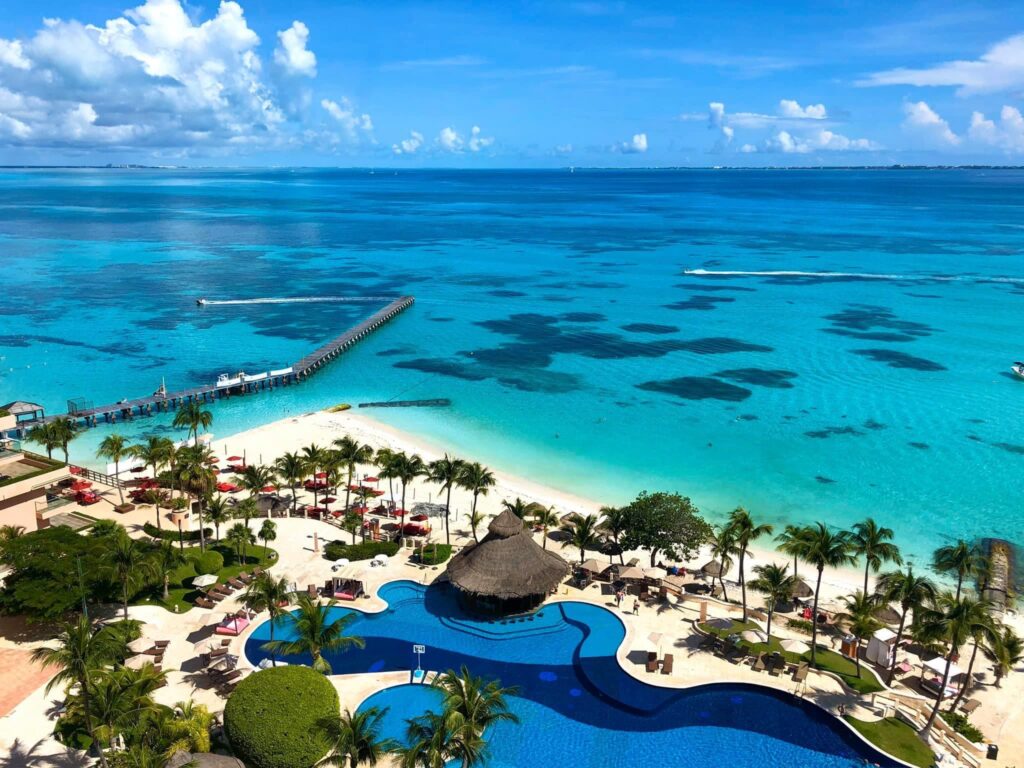 What flights will be coming from Europe soon?
Here are some of the airlines that plan to open routes again from Europe to Cancun, Mexico. As we have seen this year when airlines open routes, there often are changes to flights. Depending on demand, some flights get rescheduled, but we predict as we get further into this fall season, flights will be more reliable as we get back to a more normal schedule.
Swiss airline Edelweiss will begin operating between Zurich and Cancun on October 3.
Lufthansa will restart its Frankfurt-Cancun flights as of October 1, operating Thursdays and Saturdays.
Air France plans to reactivate Paris-Cancun flights in October with three weekly frequencies, and in November with five flights per week. In December Air France will offer one flight daily.
Turkish Airlines will resume two weekly flights from Istanbul to Cancun also in October, the exact date to be announced.
British Airways is planning to resume flights this fall as well but has not announced dates as of yet.
Will people be coming from Europe soon?
Back in May of 2020 we took a travel poll of our readers. We asked questions regarding travel for this year into 2021. One question was when people think they will return to Mexico based on circumstances. A majority of our readers said when things open or this fall. This was a very strong signal that people were willing to travel and gave hope to businesses here. Europeans make up about 27% of our readers and we have seen a strong desire to come this year to the Riviera Maya.
We have been seeing about a 10-15% rise in tourism numbers each month since June. Some parts of the Riviera Maya now are experiencing a very strong season, and normally the months of August and September are a summer lull. Tulum especially is busy this year and has bounced back fast. This adds to the positive direction of the recovery of tourism in the Riviera Maya.
Conclusion
As we all move forward this year, we are pleased to share some positive news with you. We will continue to keep you updated on how things are here. If you have any questions or comments, please feel free to post them below and we will be sure to get back to you.
If you are traveling this this year, here are some articles you might be interested in reading: