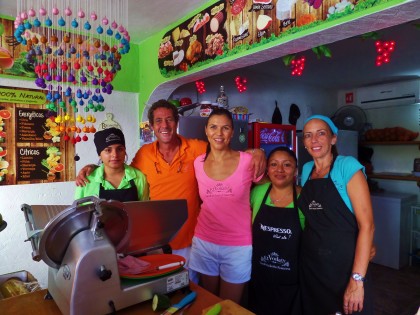 Et Voila is a local baguette, juice and salad place that many in the area know about. Many locals as well as tourist have found out about it because it is one of the top rated eateries in Playa Del Carmen. It is also extremely popular with divers since it is perfect for getting something to eat to power your day and is near many dive shops on 10th Street.
Et Voila opened in April 2014 and has taken off with their version on a French baguette sandwich. Bruno, the charismatic owner, and his wife run the shop along with a friendly staff. You can get more then just a sandwich here, you can get a friendly face and conversation as well. English, French and Spanish are spoken here.
Lookout soon for food trucks offing their taste and style. They will be covering the Riviera Maya from Cancun to Tulum. We will be on the lookout for these and let you know where they are.
The Sandwiches
First they start off with a great baguette (which they are very proud of because of the quality), then they use French flavor ingredients to build a custom made sandwich for you. Look at the photo board behind the counter for all the things you can choose from. You have a selection of cheeses like camembert, goat cheese, brie, Swiss, and meats like roast beef, salmon, sausage, and more.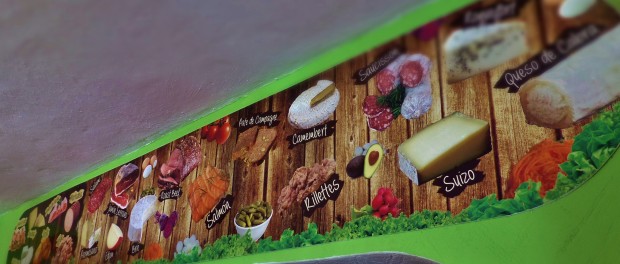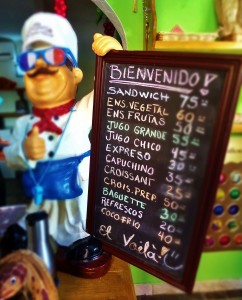 Prices
Sandwiches are 75 pesos or less. Juice, coffee and most other menu items you can see on the black board to the left.
Bon Appetit!
We hope you get a chance to stop by and try their famous baguette sandwiches. It is perfect for a picnic on the beach, maybe with a glass of wine?
Home of the Bola Maya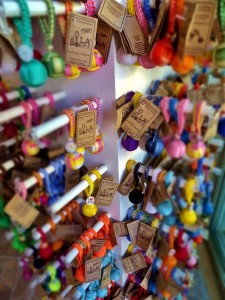 La Bola Maya is a small keychain that is actually an official product of Playa Del Carmen. It is all handmade by local Maya people and supports the community. This community project was the brainchild of Bruno, the owner of Et Voila. They come in various colors to represent different qualities. This is a unique gift you can buy in Playa and in Et Voila you can find them.
Hours
Monday-Friday 7:00am-7:00pm
Saturday and Sunday 7:00am-5:00pm
Location
10th Street between 5th Avenue and 1st Avenue. It is on the south side of the street between all the dive shops.

Have you been here? What did you think? We would love to hear from you in the comment below.