Bar Ranita-Playa Del Carmen's friendly yellow bar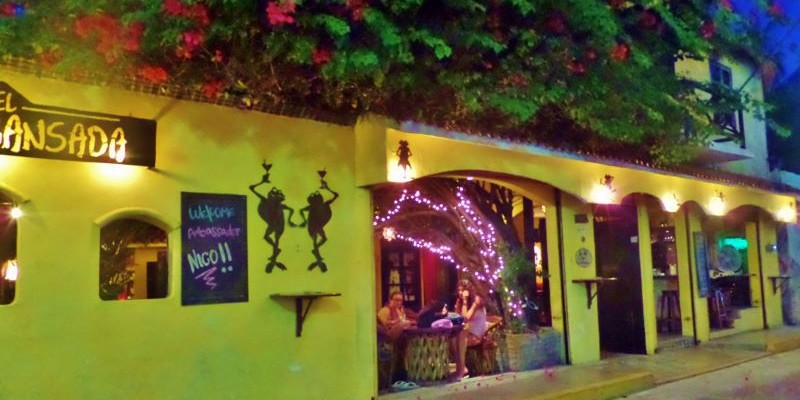 Bar Ranita
Bar Ranita is a friendly and comfortable bar on 10th Street in the center of Playa Del Carmen. What makes it comfortable is the fact it has tables, sofas, and the bar to sit at. The ambience is nice because there is no loud music and there is a garden with soft lights to sit in.
This bar is nice to have a calm evening out or start your night here. It is close to many of restaurants like the La Famiglia, Babe's Noodles, and Yala middle eastern food across the street. It is also close to some other bars  just down the street if you want to stay out even later.
In the winter months you will notice more snowbirds (expats) that come to this bar. Other times of the year it is a mixed crowd with many divers and north Americans.
Prices are about 100 pesos for cocktails and 40  pesos for beers.
Bar Ranita does charitable work with the community. Each year they do a three legged race to different bars to raise money for the Playa Del Carmen Fire Department. Teams of two people have one leg duct taped together  and they have to go on a route to different bars to have a drink and get back to Bar Ranita. It is a fun way to raise money for a good cause. Below is a video of the event we made.

Hours
Open 1:00pm-2:00am Everyday.
Phone number
984-873-0389
Location
Bar Ranita is located on 10th Street between 5th Avenue and 10th Avenue. Just look for the yellow building.
For other great bars in Playa Del Carmen check out our Bar Guide here.