Zero Zero Restaurant Review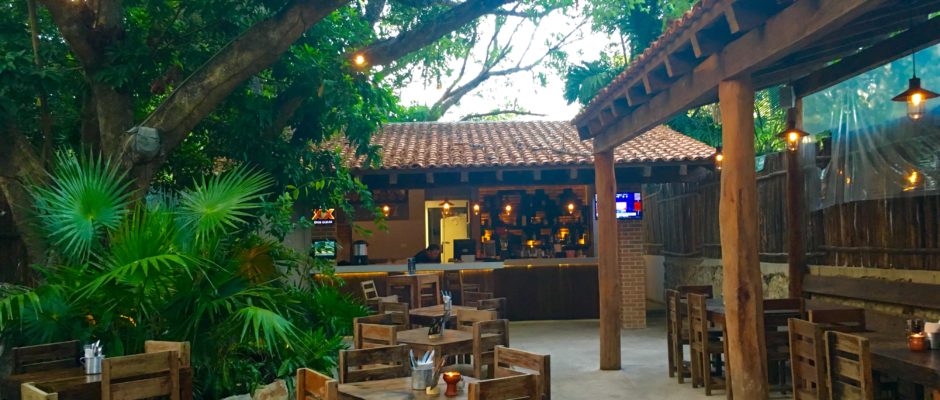 Zero Zero is a casual pizza style restaurant tucked away on 38th Street. Many people don't go far away from 5th Avenue on 38th Street, but you should explore a little. The entire street is developing into a nice place to walk and has more restaurants and shops coming. Here is our review of  Zero Zero Restaurant.
Zero Zero Pizza Restaurant
This restaurant is open air style with a brick over for pizza and large trees around it. This is a great place to have some good pizza and good cocktails with friends in a relaxed atmosphere.
Their pizza is a type of flat crust but is not dry and hard like some. the combinations are nice for toppings as well.
Menu at Zero Zero
For drinks they carry some artisanal beers, bar drinks and what turned out to be a highlight, was their specialty cocktails with mezcal. They have great combinations and they are a good value for their size and quality (see photos below).
Pizzas at Zero Zero
Pizzas dominate the menu here but there are a few other food options like salads and a few pastas.
There are about 19 pizzas on the menu. They come in one size and are good for two people. The pizzas are categorized into three sections: Classic Pizzas, Gourmet Pizzas, and Vegetarian Pizzas.
Prices for pizzas range from about 99 pesos to 196 pesos.
Live Music Nights
Be sure to come on Friday or Saturday night when they have live music. This is usually starts around 9:00pm.
Our Video
Hours
Monday 8:00am-1:00am.
Tuesdays closed
Wednesdays-Sundays 8:00am-1:00am.
Phone number
984 147 2322
Where is Zero Zero Restaurant?
Zero Zero is on 38th Street. It is about halfway between 5th Avenue and the beach.

For more restaurants in Playa Del Carmen, see our enormous Restaurant Guide here!
Have you been to Zero Zero Restaurant? What did you think? We would love to hear from you in the comments below.