What is a raspado?
A visit to La Raspaderia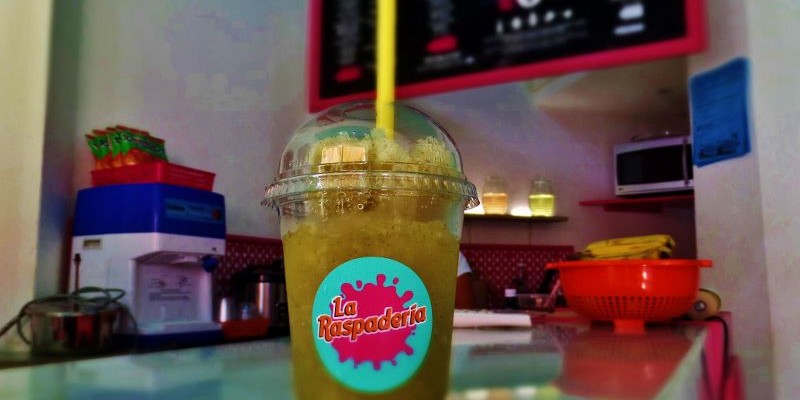 Raspados are the Mexican equivalent of snow cones or shaved ice with flavor. They get their name from the Spanish word "raspar" or to scrape. So "raspado" is scraped ice. The ice is put in a cup and served several ways. It can be served with just syrup, with fruit and syrup, or with milk, syrup and fruit.
In many parts of Mexico the syrups are very sweet. What makes La Raspaderia different is the hand made syrups that are less sweet than other places but are still a sweet treat.
This treat is perfect for a hot day and a little taste of Mexican culture. This small place is just about a block off 5th Avenue, so if you are strolling on 5th you can easily stop by here for a try.
The Menu at La Rapaderia
You can get raspados here with or without milk and they have milkshakes. Make sure you try some of the more Mexican flavors like tamarindo ( tamarind), rompope ( a Mexican type of eggnog), or chaymoyada (Mexican fruit seasoning mixed with chile).
Hours
Tuesday-Saturday 2:00pm-9:00pm, Sunday 4:00pm-9:00pm
Location
La Raspaderia is  located on Constituyentes Avenue between 10th Avenue and 15th Avenue on the north side of the street.
Have you been here? What did you think? What is your favorite cold treat in Playa Del Carmen? Let us know in the comments below. We would love to hear from you.