The 8 Best Vegetarian Restaurants in Playa Del Carmen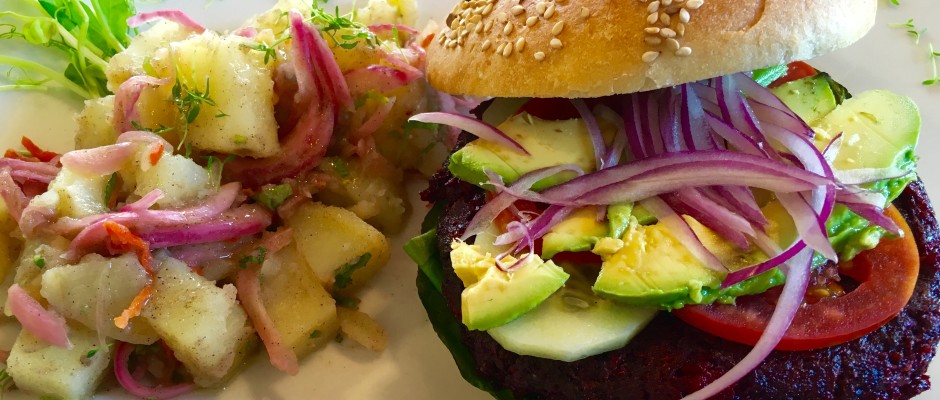 The 8 Best Vegetarian Restaurants in Playa Del Carmen
Here are our choices of the best vegetarian restaurants in Playa Del Carmen. You will have a lot of vegetarian options in addition to this in Playa Del Carmen.  You can see our full Vegan and Vegetarian Guide to Playa Del Carmen here.
These restaurants are in alphabetical order and all are good. You can choose what sounds the best for you and visit them. We hope you enjoy some great vegetarian cuisine while here in the Riviera Maya.
Top Vegetarian Restaurants
These vegetarian restaurants and vegetarian friendly restaurants will give you a good range of options. Everything from coffee shop cafes to fine dinning.
Clorofila Restaurant
Clorofila is an open air restaurant on 30th Avenue near Dac Market. They are very creative with the menu and have excellent quality juices. The menu is fairly large and for vegetarians this will offer you a nice range of options.
For more on Clorofila Restaurant you can see our article here.
Bio Organicos
With a name like this you might expect good healthy food, and this is true. Bio Organicos serves all three meals a day here. This location is not only popular because of the nearby yoga classes but also the health store they have attached to the vegetarian restaurant.
To read more about Bio Organicos Restaurant see our article here.
Chou Chou Cafe
Every since this café has opened it has been a hit. Not only have great coffee but also a nice atmosphere to enjoy a meal. Here they have healthy options as well as vegetarian food. Chou Chou is on 20th Avenue and the corner of 24th Street.
To read more Chou Chou Café see our article here.
El Jardin Restaurant
This is a hidden garden in Playa Del Carmen right in the center of town. This is not a dedicated vegetarian restaurant but they do have vegetarian options. All of the menu here is prepared with well chosen foods that are not out of a can. El Jardin searches for locally produced products and buys from local merchants to get the best quality available.
Enjoy a nice garden to eat in and some healthy food. To read more about El Jardin Restaurant see our article here.
Gluay Maai Thai Restaurant
Thai food always does offer a lot of vegetarian dishes and here is no exception. For a little more nicer option to dine out, visit this restaurant. To read  more about Gluay Maai Thai Restaurant see our article here.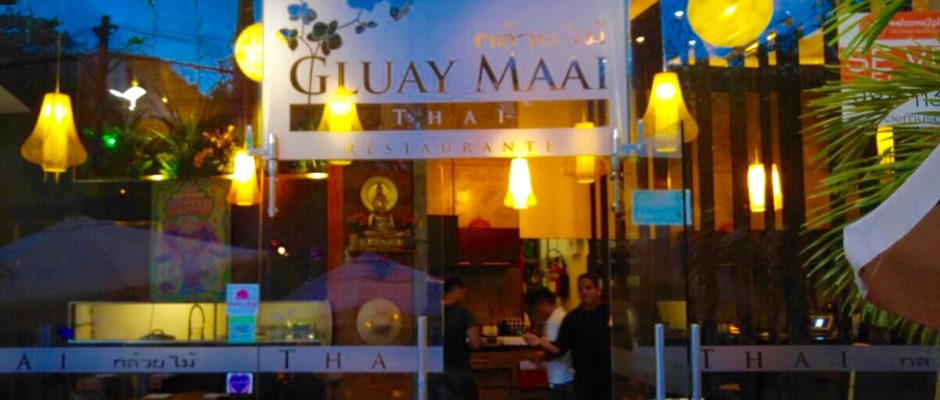 La Senda Vegana Restaurant
La Senda is one of the older and more wholly vegetarian restaurants in Playa Del Carmen. After crafting recipes for years, you can be assured of good combinations and even raw food. Be sure to try their seaweed ice cream too!
To read more about La Senda Vegana Restaurant see our article here.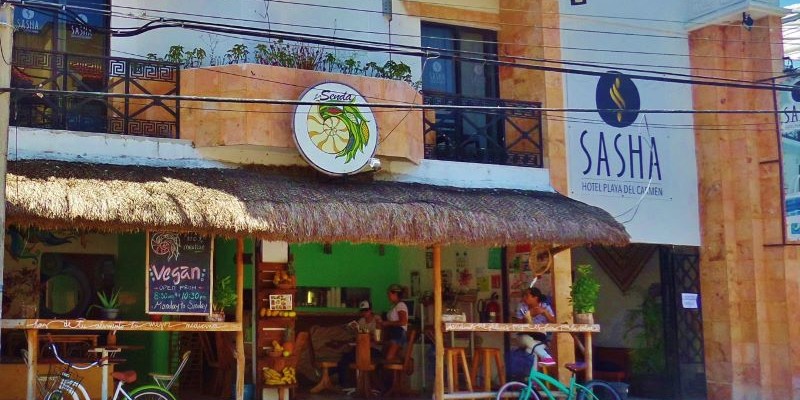 La Senda Restaurant on 10th Avenue.
The Pitted Date
Thus started out as a vegan bakery now serves vegetarian food options. This is a small café on 26th Street between 5th Avenue and 10th Avenue.
For more on visiting the Pitted Date, see our article here.
Zero Zero Pizza
Most people will be a little surprised to see a pizza restaurant on the list, but with good cause we put it here. At Zero Zero they have great pizza and drinks in a nice setting. They have vegetarian options for pizza here. This restaurant is nestled on 38th Street in a treed lot with outdoor seating. For more on Zero Zero Pizza see our article here.
What are your favorite picks for best vegetarian restaurants in Playa Del Carmen? Have you been to some of these? Let us know in the comments below. We would love to hear from you!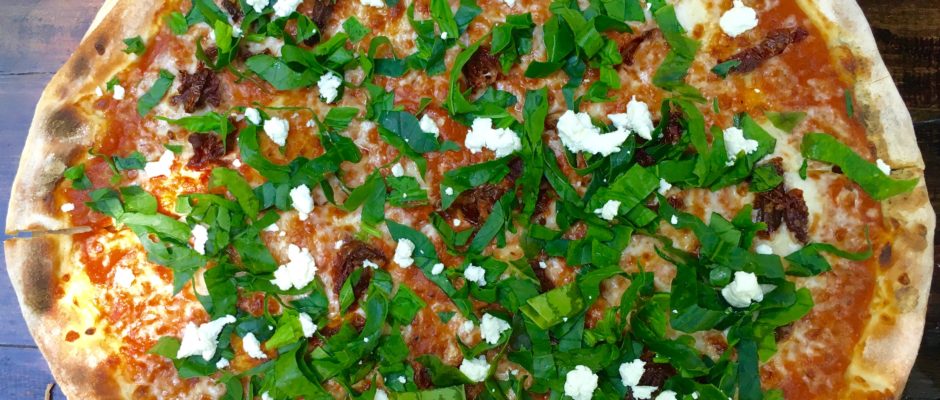 Delicious pizza with sundried tomatoes at Zero Zero Pizza.