Two quality gift shops you should not miss on 5th Avenue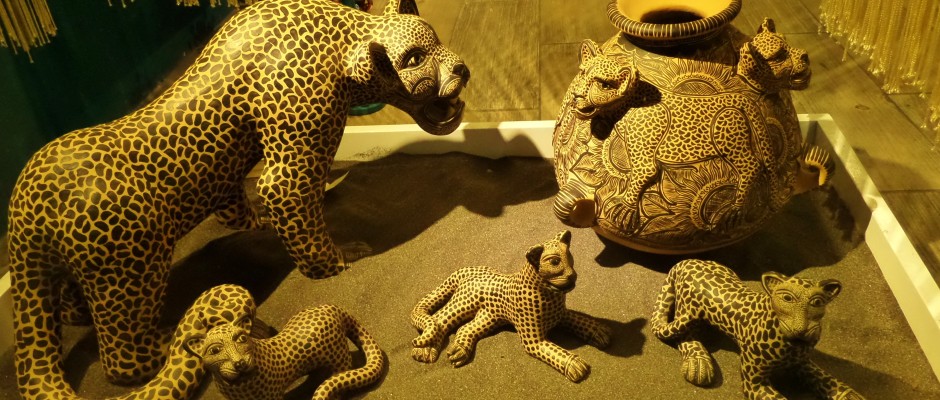 Two Great Gift Shops in Playa Del Carmen
You might be looing to do a little shopping in Playa Del Carmen when you are here. Here are two gift shops in Playa Del Carmen you should check out. Also be sure to check out our guide to great gift shops just off 5th Avenue and our Ultimate Shopping Guide to Playa Del Carmen for all your needs.
The first gift shop- Pineda Covalin
Our first store we bring you is Pineda Covalin. You might recognize the silk scarfs and other custom pieces from stores in airports boutiques. They use the cultural heritage of Mexico to inspire custom designs. Most of the work is on silk. Take time to appreciate the work and the unique pieces they have. Prices are not cheap but you are buying something of high Mexican art in the form of wearable art.
The store is located on 5th Avenue between 26th St and 28th St. Hours 10:00 am-11:00 pm each day.
Caracol Purpura Gift Shop
The second store is  an artisanal boutique called Caracol Purpura. It offers work from several artist including Jacobo & Maria Angeles and Cotantik. These crafts are some of Mexico's finest traditions and each piece comes with a background as well as wealth of cultural history.  These are the items that you will treasure for years to come and occupy a special place in your home.
You can find handmade jewelry here, hand painted wood animals, hammocks and other works of art.
Caracol Purpura is on 5th Avenue near 14th Street.
Both of these stores can be missed while walking on 5th Avenue. They are small and can blend in but take the time to go in and learn a little more about the artist and meaning  behind what they have. It will enrich your vacation to Mexico.
Have you been to these gift shops in Playa Del Carmen? Do you have a favorite store you want to share? Let us know in the comments below.