The Chic and Modern Deseo Boutique Hotel Review
Mimimalistic and Modern in the Center of Everything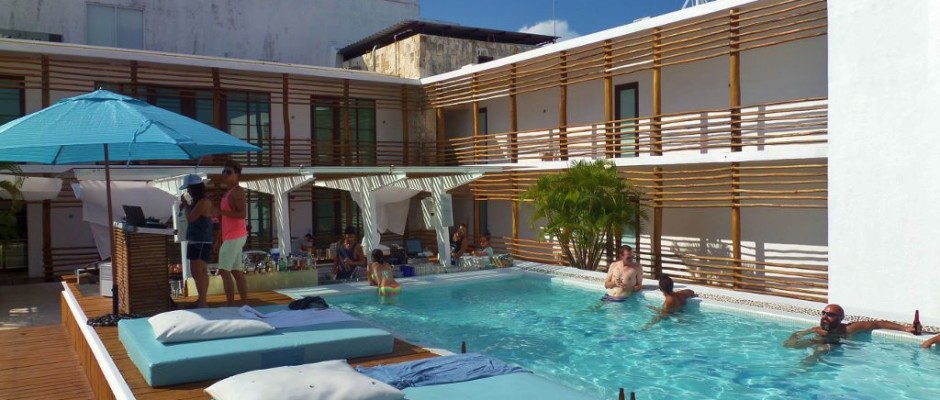 Note: As of February 2016 This hotel has been closed. We will keep you informed if it reopens.
Deseo Hotel is a small boutique hotel right in the center of Playa Del Carmen. This modern and minimalistic hotel might just be what you have been looking for when visiting the cosmopolitan side of Playa. This hotel is tucked one level up from the street and we featured it in our article on hidden Playa Del Carmen because you would never know there is a pool overlooking 5th Avenue right here. The hotel has a pool with bar where you can spend your days getting your tan and in the evening relax while busy 5th Avenue passes below you. One really cool thing about this hotel is the fact they play black and white movies on a large blank wall. It is more of an art piece than for actual watching. This hotel is not cutting edge design anymore as style marches forward, but you can still get a crisp modern looking place to stay at while in Playa Del Carmen.
Rooms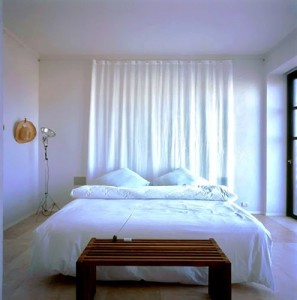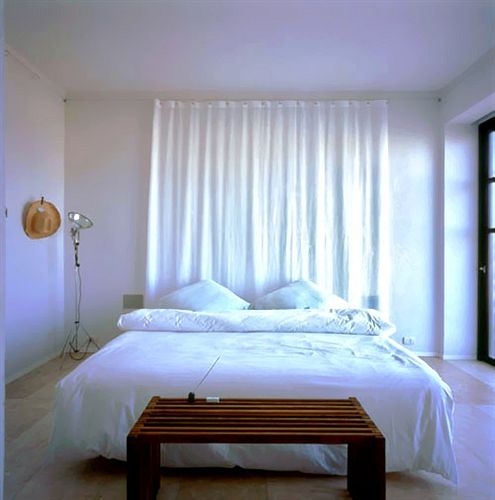 There are 15 rooms at this boutique hotel. Rooms are very white, minimalistic and modern design. There are a lot of clean lines and white full length curtains. Some rooms come with balconies and there are three categories of rooms, suite, balcony view, and lounger view. Rooms come with TV's, safe, Wi-Fi, minibar, and air conditioning. Rooms are on two floors. It should be noted this is not a handicap friendly hotel.
Prices
Room prices at Deseo are usually about $144/$150 range and go normally up to about $220. Rates are higher on the weekends, special events and holidays. You can check the Hotels.com box on the side of the page to see what the rates are for the time you are looking for.
Location
Hotel Deseo is right on 5th Avenue and the corner of 12th Street. This puts it pretty much in the middle of everything. It is very close to the clubs on 12th Street and many good restaurants. Most people do not need a car when visiting and staying in the downtown area, and this is good because this hotel does not have parking nearby because it is on the pedestrian street of 5th Avenue. Parking is available two or more blocks away on the street or in a garage is 3 1/2 blocks away.

Recommended for:
We recommend this hotel for single travelers or couples that want to stay in the center of Playa. It is for people that want to walk out of the hotel and stroll on 5th Avenue to shop or dine at some of the fine restaurants. It is also a good place to lounge by the pool or visit a beach club for the day and come back to the hotel in the evening to change and go out again. This hotel is also on our gay guide to Playa since it is friendly.
This hotel is on our recommended hotel list for Playa Del Carmen.
Website
http://www.hoteldeseo.com/main.html