The Chef Cristian Morales Macaron Store
This is a treat you have to taste!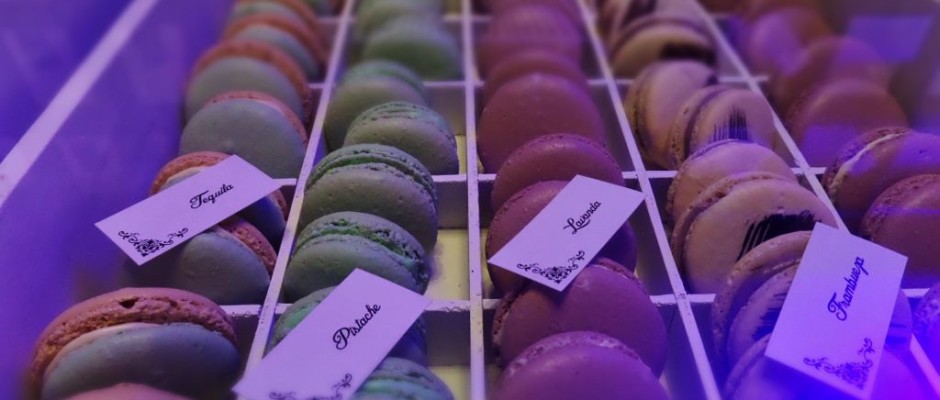 Note: As of June 1, 2015 this store has been closed. We will keep you informed if it reopens.
Chef Cristian Morales opens a macaron store in Playa Del Carmen
This exciting new boutique like store is now open in Playa. They sell macarons (but read on to see why this is so special). You may think that it is strange they only sell one item, macarons, but after you try the you will see that the focus on one product was worth it. Chef Cristian Morales has a passion for creating new things and this new store will be a great addition to Playa for people wanting a high quality gift or treat for themselves.
What is a macaron?
Macarons (or macaroon depending on your language preference) are a French meringue based confection that have two sides like a cookie and then are commonly filled with a ganache, jam or buttercream that is flavored. The contrast between the light airy outside with a flavorful center is a sensory delight and Chef Cristian Morales has taken it to a whole other level.
What makes these macarons so good?
Chef Cristian Morales' macarons are a little larger then normal and the flavors are much more powerful and unique. He has taken traditional Mexican flavors and incorporated them into this international treat. Flavors such as tequila, mole, and rompope have been created by him. There are classic flavors as well such as tiramisu, pistachio, and lavender. In fact the flavors are so real and powerful it is like the difference between gelato and ice cream. Have you ever had a gelato that was so true to the taste that it instantly reminded you of the item? These macarons will do the same because the intense flavors that Chef Cristian Morales has developed.
In the store there is a "wall of flavors". There is a whole wall with jars containing the flavoring for the macarons. You can smell these true to life flavors and decide what flavors you want to buy or have made for you.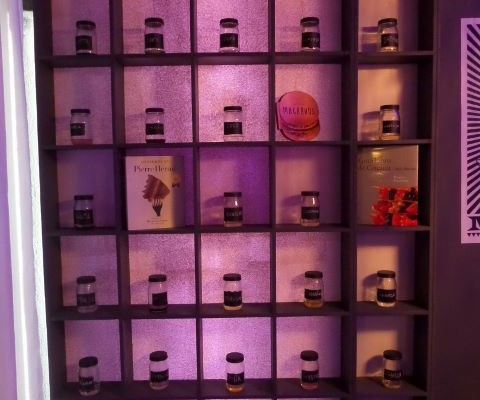 The store
This small boutique like store is on 10th Avenue and from the moment you walk in you know it is well thought out and you are about to make a special purchase. The store is black and white with nice chandeliers above. There are display cases with the macarons which are carefully labeled with all the flavors. The store is lined with designer bags and boxes to take purchases away and the staff professionally walks you through your purchase.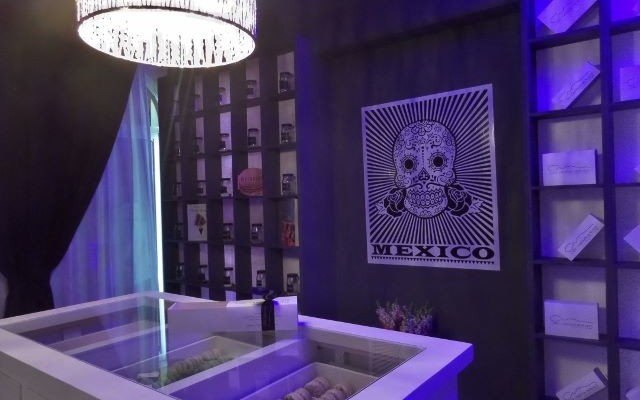 A great gift!
This store is going to be a place to go when you want a treat. For sure when you have one you are going to want to try other favors because they are so good. Who knows, maybe the third or fifth one you try will be your favorite. We certainly have some favorites already! This is more of a boutique store and will make a special gift for a loved one, birthdays or maybe just a treat for yourself. They have small chic boxes that hold six macarons. They tie it with a nice black ribbon. The cost per box is about 180 pesos.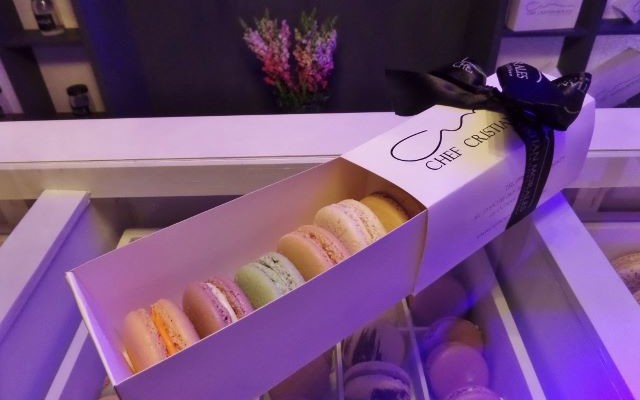 Who is Chef Cristian Morales?
Originally born in Argentina, he now resides n Cancun where is runs one of the best restaurants in the city. His restaurant is on of the true culinary experiences in the area and his passion for food comes through in everything he does. This is true of this new boutique store in Playa Del Carmen and we welcome him to the Playa. To learn more about his superb restaurant in Cancun here is his website. http://www.chefcristianmorales.com/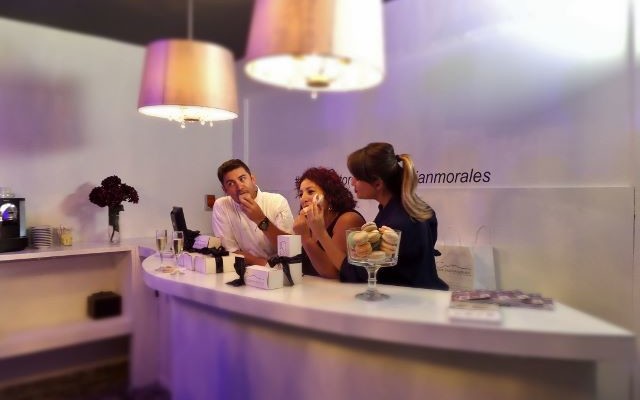 Hours
Open Tuesdays-Sundays 1:00pm -9:00pm
Location
The store is located on 10th Avenue between 24th Street and 26th Street. It is on the east side and sits back from the street under a palapa roof.