The Best Lunch Deals in Playa Del Carmen!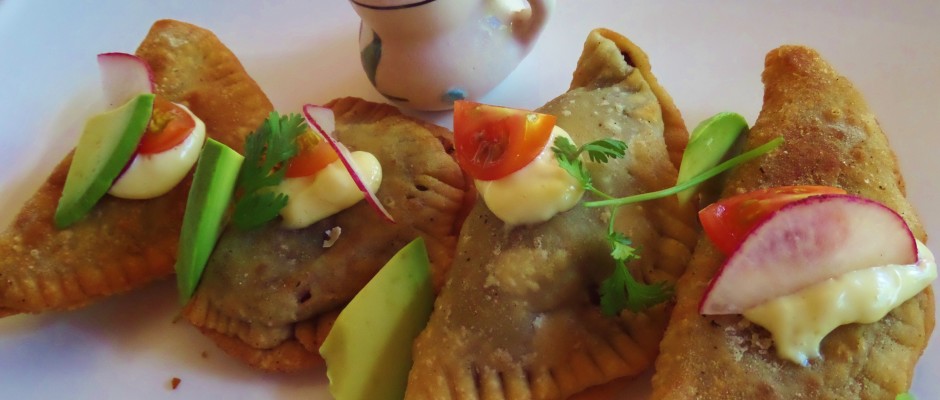 Lunch in Playa Del Carmen can be a great deal! Many places make money off of the dinner crowd but have special offers to bring in customers for lunch. This is when you can score some great deals! Here are a few good options. We will add to this list when we come across good deals for you. Of course there are many great restaurant to eat lunch, these are just extra good deals.
*Make sure you tell us below in the comment box what are some of your favorite places for lunch. We would love to hear from you.
Lunch Specials Restaurant List for Playa Del Carmen
Papa Charly Pasta Factory
This restaurant is one of our favorites because the quality, amount and value you get for lunch! You can order one of their combos of the day for 109 or 119 pesos. You can get a three curse meal plus drink. The setting is in a nice open air restaurant on a quiet street and worth the walk off the tourist trail. Location Papa Charly's is located on 30th Street between 25th Avenue and 30th Avenue. (see map below)
Elemento Restaurant
This is another one of our favorites because the artistry of the food is so beautiful and the setting is lovely. This small artsy restaurant shares a space with the home design store Casona and it adds to the atmosphere.  They have a nice outdoor seating area with a passion fruit vine that covers the courtyard. Prices range from about 85-120 pesos but expect to get a great value with great tasting food. Location Elemento is located on 25th Avenue between 26th and 28th Streets on the west side of the street.
El Jardin Restaurant
This hidden tropical garden setting is sure to make you feel relaxed and even appreciate the food more. El Jardin Restaurant has great food for breakfast and lunch and it has a great daily special of only 90 pesos! You get a soup, main plate and a juice of the day. Besides tasting great the food is very healthy and fresh here. You will have to come here Monday-Friday because they are closed on the weekend. Location: 20th Street between 10th Avenue and 15th Avenue. Look for the stone wall and black door near the middle of the block.
La Perla Pixan Cuisine and Mezcal Store
This Mexican style palapa roofed restaurant holds true to regional cuisine in Mexico and adds in a homemade touch. They offer a lunch special with Soup, main plate, drink and dessert for 80 pesos. This is a great deal and true taste of Mexico. Location: La Perla Pixan Cuisine is on 34th Street between 5th Avenue and 10th Avenue.
Café Orange
This small café is near the other two above mentioned places. It also has a combo meal deal. For 95 pesos you can have a three course meal with drink. Location Café Orange is located on 30th Street between 25th Avenue and 30th Avenue.
 Afrodisiako Restaurant
If you are looking for a bit more upscale European/Italian feeling place then here is a great option. Each day they have a special which is a main plate with water, coffee and a good glass of wine for 170 pesos. We highly recommend this restaurant because we consider it one of the best in Playa. The quality is excellent here in both food and drink. Location: Afrodisiako is on 26th Street between 5th Avenue and 10th Avenue. Closed Sundays.
Chez Celine
This French restaurant is right on 5th Avenue and you still can eat here for under 100 pesos! The quality is very good, they have nice garden seating and indoor air conditioned space.  If you decide to add a pastry to your meal, you have many great options to choose from! They have a bakery on the premises.
Location Chez Celine is located on 5th Avenue between 32nd Street and 34th Street on the east side of the street across from Mister Tennis.
Osteria Di Playa
Osteria Di Playa has a "menu of the day" all seven days a week. It is 65 pesos and includes a soup, drink, main plate and small desert. This is meant more for the people working in the area but it is very inexpensive option if you are around there for lunch. It is served from 1:00pm-4:00pm.
Location: 8th Street between 20th avenue and 25th Avenue.
El Sangha-Rito
El Sangha-Rito Restaurant has specials during the week from 1:30pm to about 4:00pm. You get a soup or salad, main plate, drink and small dessert. Vegetarian menu items are 80 pesos for this special and 85 pesos for meat options. This restaurant is on CTM Avenue (AKA 46th Street) between 5th Avenue and 10th Avenue on the north side.
Pik Nik
This small Mexican restaurant serves up a daily menu of the day that is available in the restaurant or for deliver to many of the local workers.  You get a drink soup or salad and a main plate for 70 pesos.  Pik Nik is on 10th Avenue between 24th street and 26th street.
Below is a general map to help you locate these lunch restaurants.