Our interview with personal trainer Sergio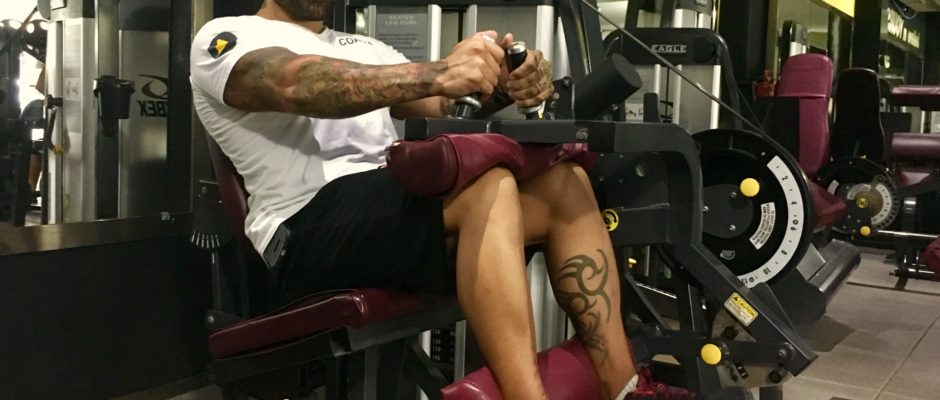 Meet Personal Trainer Sergio
We met up with Sergio who was a personal trainer at the Evolve Gym on 24th Street in Playa Del Carmen. We asked him about his background and what his philosophies are for training. Below is the interview with Sergio.
What is your fitness background?
I have been a boxer, mixed martial arts, UFC, and full contact fighting. I was also into cycling and downhill skating competition.
Why do you like fitness?
Because I have been involved in so many sports, it all comes back to being fit so you can do them. So I was always interested in the gym. Unlike a sport like boxing where you are up against a competitor, in the gym you are competing against yourself. You are your own competition and you can never beat yourself, so fitness is always on ongoing process.
How did you come about living in Playa Del Carmen?
My father had property in Tulum that he wanted to sell, so I came to the area. When I got to know Playa Del Carmen, I liked the energy and vibe.
I had been living in the United States and also in San Luis Potosi Mexico. San Luis Potosi is a very Mexican town in comparison to Playa Del Carmen. There is such an international feel to Playa and it is as if it is a separate part of Mexico.
Why did you choose to work at Evolve Gym and what do you like about it?
It is really about the people. Everyone from the front desk to the people in the gym have a good attitude and it is a place you can just be yourself. It is not a place where you have to where certain clothes to fit in.
What is your method of training?
When training someone I don't like to bounce around the gym. I like to isolate what we are working on. I expect a lot from my clients and want hem to work hard. During training I like to focus on controlling eating, cardiovascular fitness and also can help clients gain mass and volume if they are looking for that.
Where do you like to eat in Playa Del Carmen?
Well, I usually cook all my own food. If I do go out, I like to go to 100% Natural on 5th Avenue and Salade Restaurant on 10th Street and the corner of 15th Avenue.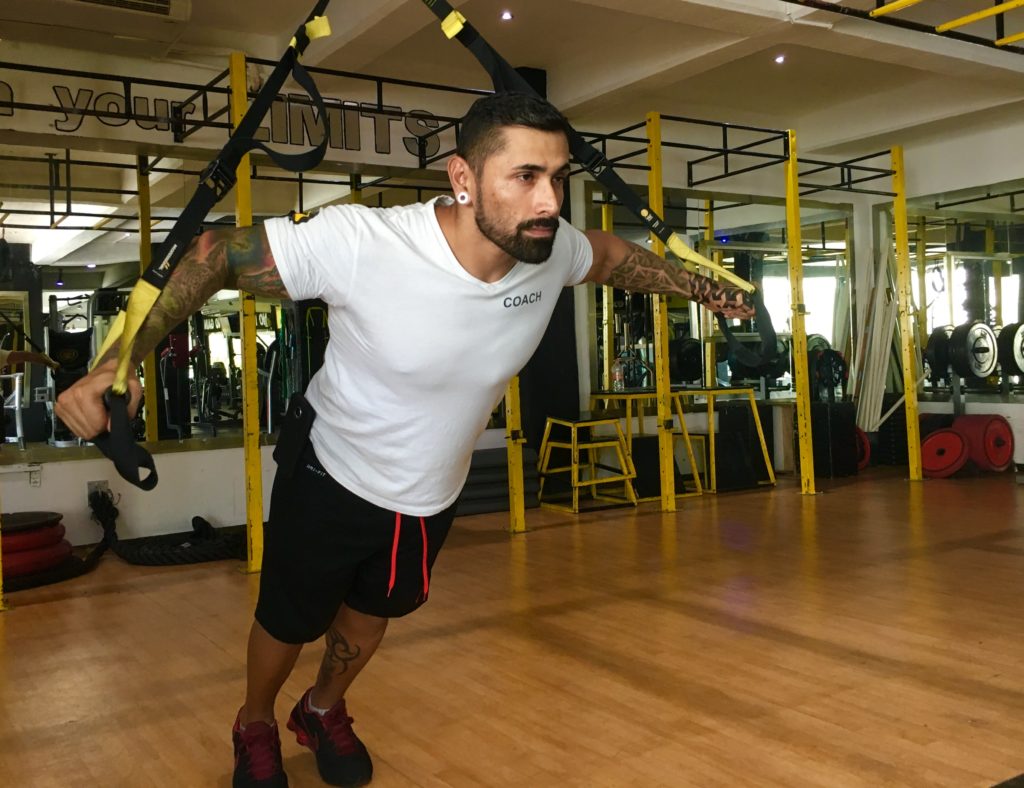 Personal trainer Sergio at Evolve Gym.