Pasta Y Punto Restaurant Review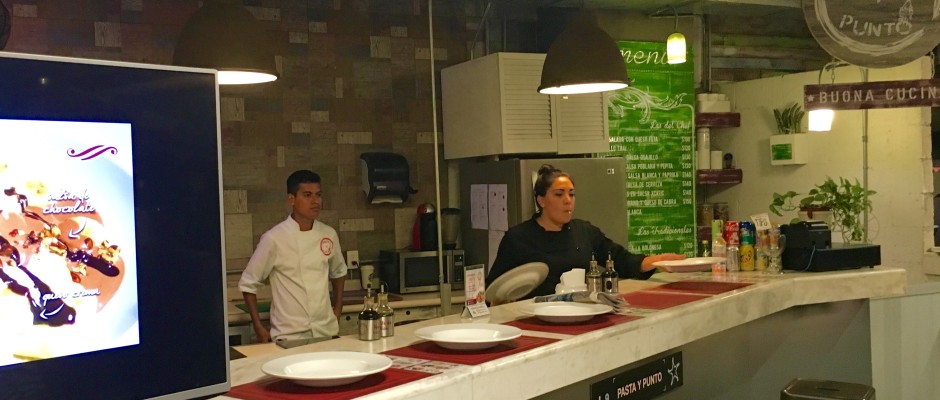 Pasta Y Punto is a lunch style counter in the Mercado Paseo Del Carmen where you can get a quick and freshly made pasta. This is a nice stylish place that gives a high level of service for a market.
The menu has Italian and Mexican inspired pasta dishes and also a Thai noodle dish. They also have crepes which are a meal for 75 pesos each.
Prices range from 120 pesos-150 pesos a dish for pasta.
Below is the Thai noodles. The portions are generous.
Menu at Pasta Y Punta
Our Recommendation
The Mercado Paseo Del Carmen has some good options for eating and this is one of them. This is a good option for decent pasta if you want a more casual atmosphere then a formal restaurant and lower price. If you work in the area then this most likely will not be very affordable everyday but once in a while it is nice to dine here.
Hours
Monday-Thursday 12:00 noon-10:00pm Friday -Sundays 12:00 noon-11:00pm.
Phone Number
984-120-5329
Location
Pasta Y Punto is located in the Mercado Paseo Del Carmen on 10th Avenue between Juarez Avenue and Calle 1 Sur. It is behind the Paseo Del Carmen shopping plaza.

Have you been here? What did you think? Let us know in the comments below.