Ring in the New Years with the Rauxa Show! Plus enter to win tickets!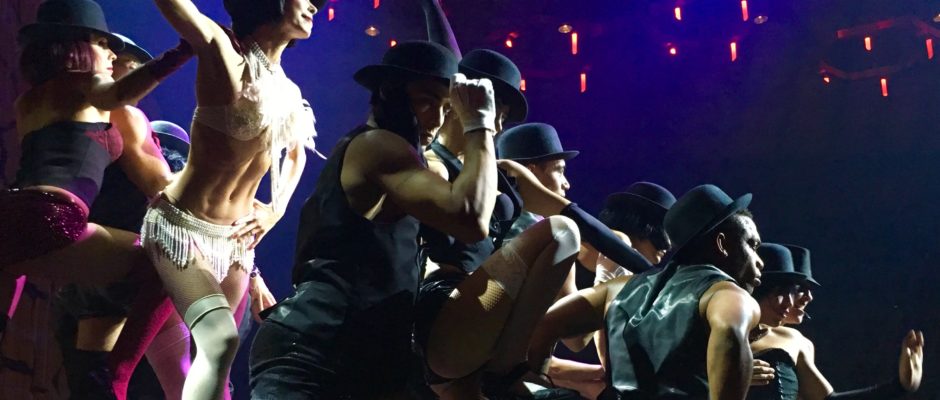 Ring in New Years with dinner and fun at the Rauxa Show
Do you already have plans to ring in 2017? There are a few events in Playa Del Carmen for New Years. Here is one great event that is worth going to and it is just south of Playa Del Carmen. It will not only make your New Years Even memorable, you will do it with an incredible gastronomic adventure while enjoying the Rauxa show.  Rauxa Restaurant & Show
What is the Rauxa show and what to expect
You can see our video of the Rauxa show below. If watch you can see why we recommend people to go see this show.
Kisses, Wishes and Dreams-All the details for attending
Date: 31 December 2016
Rauxa Theater (inside Catalonia Royal Tulum )
Program and lineup for the night:
20:15 Welcome
21:00 Dinner Show
23:00 Rauxa Party
23:30 Special Show
23:59 Countdown
00:20 Madame Didi / Playboy Bunny
00:40 Party Kisses, Wishes and Dreams
02:00 Closing
The New Year's Package includes:
4-course dinner (choose between: Lobster Tail, Cowboy Cut or Vegetarian Menu)
Drinks: Welcome drink, Red and / or white wine, Sparkling wine (for toast), Water and Coffee.
Open bar (from 11:00 p.m.)
Rauxa Party
Animated New Year Special Party
New year cocktail party
Grapes
Rauxa Menu (4 courses)
Appetizer (1 option):
Variety of snacks: Cheese lollipops with pumpkin seeds, won ton curry, crispy vegetables and exotic mushroom and chaya vapors
Entry (3 options):
Option 1: Return to Life (octopus, shrimp, ax callus and clam scented by lemon air)
Option 2: Duck Confit and Parmesan Ice Cream
Option 3 Vegetarian dish: Jicama Tacos (cucumber, celery, mango and manta-cilantro leaves macerated in slightly spicy Thai dressing and peanut)
Main course (3 options):
Option 1: Lobster tail
Option 2: Cowboy Cut
Option 3 vegetarian dish: Wild rice in two textures with seasonal vegetables, fresh sprouts in coconut sauce and yellow curry.
Dessert:
Xocholatl: Several shades of chocolate accompanied by Citrus, peanut ground, tequila, mezcal, amaranth, cajeta wafers, yogurt ice cream and flower of thought
Prices and ticket options for New Years with Rauxa
General Price $ 199 USD per person Live Rauxa Tables | Premium Tables
VIP Price $ 280 USD per person Sent La Rauxa (min 4 – max 6 people) | Rauxa Room (min 6 – max 8 people) * Includes Moet & Chandon
You can book now by clicking the link below.
Details for the New Years Party
– Adults only
– Dress code: formal
– It is recommended to bring cash or credit card for extras (photos and souvenirs).
– Visa, Master Card and Amex accepted
– Does not include transportation
How to enter the contest to win tickets to Rauxa for New Years!
WIN 2 TICKETS FOR OUR INCREDIBLE END OF THE YEAR PARTY
All Inclusive | Premium Places | Gourmet Dinner 4 times | After party
It´s easy:
2. Tag in the comments the person you would like to attend with.
3. Share the post.
* Valid for 2 persons over 18, residents of Playa del Carmen. You and your companion must be FANS of the Rauxa page.