Meet Paul! Have a good coffee! Enjoy Playa Del Carmen!
The Coffee Stop in Playa Del Carmen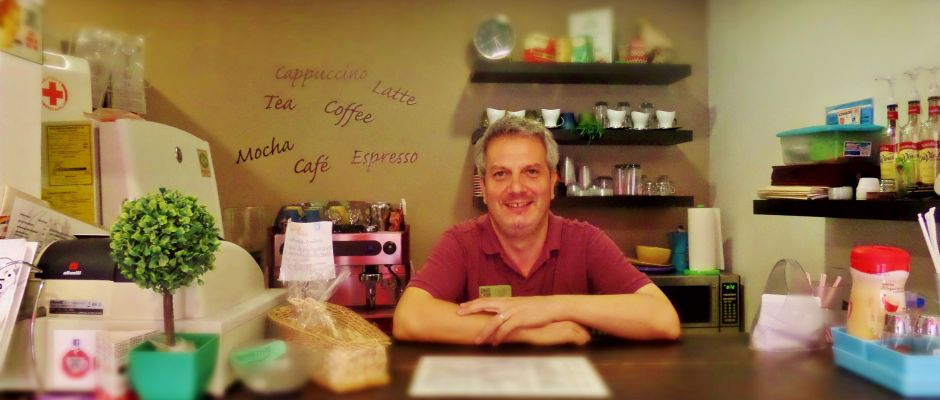 Meet Paul, the owner of Coffee Stop on 10th Street in Playa Del Carmen. He is the likable local guy that has been serving up coffee and more for four years now. He is known to many locals and returning tourist for his good Mexican coffee and friendly service.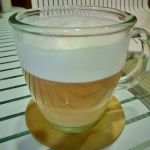 The first thing you might notice about Paul is that he is British. So How did a British guy come to be in Playa Del Carmen and run a coffee shop? His story  goes back several years when he met a girl, a girl from Mexico. They stayed in touch and he decided to move to Mexico to be with her. After about a month of being in Playa Del Carmen it was time to get a job or start something. His girlfriend liked coffee and so the idea of starting a nice little coffee shop came about. Paul never thought about taking on such a task in the UK because it would be too much expense but was able to do it here. The Coffee Stop has been in the same location for four years now and become part of the community.
Paul serves a local mix of Mexican coffee from Chiapas. It is a creamy blend that will give you a taste of Mexican coffees. In addition to coffee he has treats and eats often from local suppliers. (We love our local and small businesses here at EverythingPlayaDelCarmen.com) If you are in the downtown of Playa Del Carmen why not stop by and say hi to Paul and treat yourself to a cup of coffee. (If he is not there his assistance Karla will be there, both are bilingual)
Hours
Monday- Saturday 7:30/8:00 ish-8:00pm
Sunday is about 9:00 ish-2:00 ish
Well this is Playa and relaxed so the hours are round off and flexible but you get the idea.
Location
10th Street between 10th Ave and 15th Ave. (see photo below)