Latinos Restaurant in Playacar-Our Review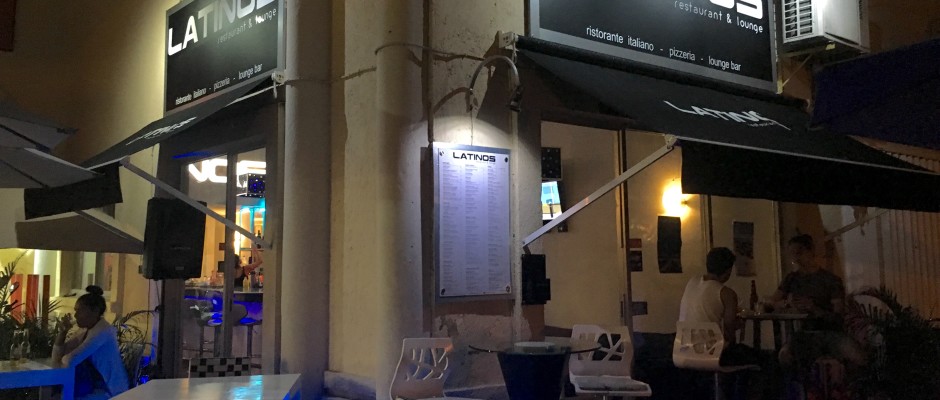 Many people overlook restaurants in the Playacar section of Playa Del Carmen because it is like a separate city. There certainly are enough restaurant to choose from in the downtown area but for those who live and vacation in Playacar there are not too many options. Latinos is one option with an Italian menu and a bar. Here is our review.
Latinos Restaurant Review
They call themselves a "restaurant and lounge" and this is a very good description. It is a casual restaurant but can also be what you make of it. It can be a place to have a drink or take out pizza. There is seating inside and if you want a little quieter table, the outside has seating too. This is a nice little neighborhood restaurant.
The Menu
Latinos now serves breakfast with all the typical menu items.
For the rest of the day the menu is Italian. There are salads, pizzas, pastas and some meat and fish dishes. Below are two of their plates.
Prices
Salads 110-150 pesos.
Pasta dishes mostly range from 100-170 pesos.
Fish and meat dishes range from 160-220 pesos.
Pizzas size medium range from 110-190 pesos. Large range from 150-230 pesos.
Most glasses of wine are 80 pesos and bottle mostly are 400 pesos.
Phone number
984-879-4758
Our Recommendations
If you live in Playacar or are vacationing there and don't want to go into town or want a bar or delivery pizza, then keep this place in mind. They do have good pizza and know the neighborhood very well and give good service to residents. Their food is tasty here and is Italian owned.
Where is Latinos Restaurant?
Latinos is on the main loop in Playacar Phase 2. The road is Paseo Xaman-ha. It is next to the Oxxo Store in Plaza Pakal. There is parking in front.
Have you been to Latinos Restaurant? What did you think? We would love to hear your comments in the box below.