La Burgueseria Restaurant Review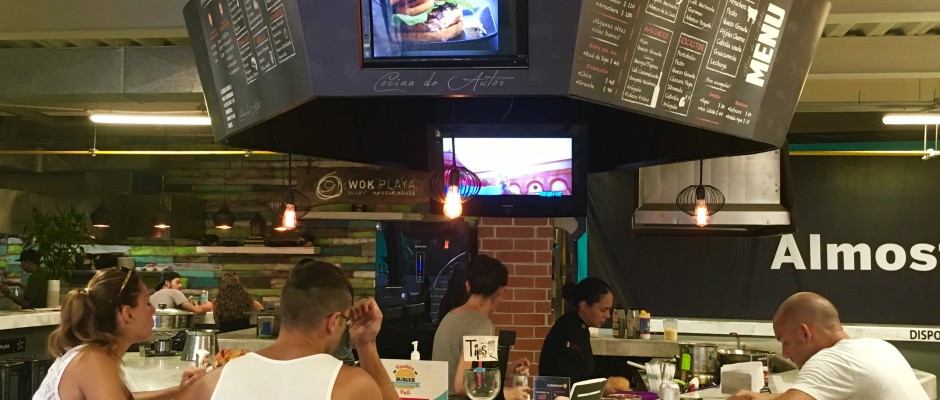 La Burgueseria
La Burgueseria is all about burgers! Update May 2017: this restaurant is closed and we will update this if they open in a new location. They make made to order burgers in a variety of ways so you end up with a juicy burger. This is a lunch counter style place in the Mercado Paseo Del Carmen. See how this place stacks up for building yours.
The Menu of La Burgueseria
The menu is simple and straight forward. You can pick your type of meat and the style of burger you want. You have a choice of pork, chicken, beef, fish, shrimp, tuna, or portabella mushroom for the vegetarians.
Here are two photos of burgers from La Burgueseria.
Our Recommendation
These are tasty burgers made to order. They are fresh tasting with toasted buns.  If you are on the south end of Playa and have a hunger for a burger they why not stop in here. Expect to spend about 140-160 pesos depending if you get fries and drink.
How do these burgers stack up against others in Playa? Well you can see in our burger guide to Playa Del Carmen.
Where is La Burgueseria
You can find them in the Mercado Paseo Del Carmen on 10th Avenue between Juarez Avenue and Call 1 Sur. It is on the back side of the Paseo Del Carmen shopping plaza. It is a food market below street level.

Have you been here? What did you think? We would love to hear from you in the comments below.