Kava Kasa-Bringing the community together one drink, yoga move and market at a time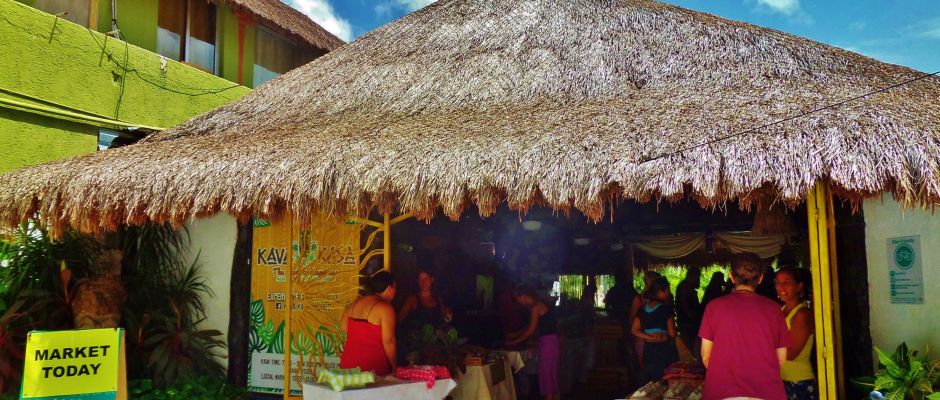 Kava Kasa
In case you have not heard about Kava Kasa, you should hear about it. Kava Kasa is a great place in the center of Playa Del Carmen that seems to always have something going on. You might find yoga classes or  a weekly farmers market. We hear from readers all the time asking where is a good place to meet other people, and we often tell them about Kava Kasa. For any of the events or times of the day, you can meet some of the interesting people of Playa that speak English or are bilingual
Yoga at Kava Kasa
All classes at Kava Kasa are donation based. This makes possible for anyone to come. It is especially good for tourist that are in the area. You can come and just take however many classes you want while in town.
Usually they have classes from about 9:00am-6:30pm and every day of the week. For current schedule just stop by or check their website:  http://www.kavakasa.com/
Weekly market at Kava Kasa
Every Tuesday from 11:00-2:00pm you will find tables set up and local merchants selling things they take pride in. Here you can find herbs, tropical hardwood and locally handmade cutting boards and utensils, bake goods including French quiches, cookies, cakes and breads, empanadas, organic drinks, handmade children's dolls, sausages, and much more.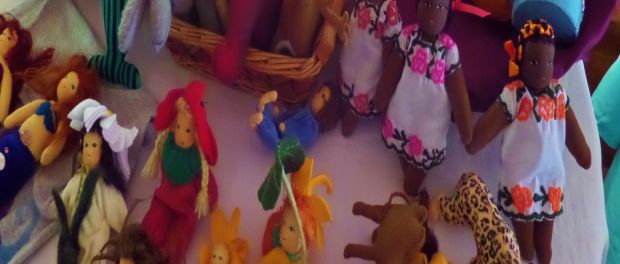 If you are a fan of stevia (a natural sugar substitute that comes from a plant), then these markets are a good place to find it. Also you can find products made from agave and stevia like jams. In fact there is one merchant that has 10 different exotic flavors of jams all without sugar. You can find exotic flavors like passion fruit, bugambilia with jamaica, nopal with pineapple, cranberries with chia or other new flavor sensations. These make great gifts to take home if you are here on vacation or for a special breakfast here.
Tip: Arrive there in the first 40 minutes for the best selection of baked goods and food. The secret is out and everyone in the know gets in line to buy the good stuff!
So if you are a tourist and was a nice attraction in the center of Playa to check out or a local expat, Kava Kasa should be on your list of places to go.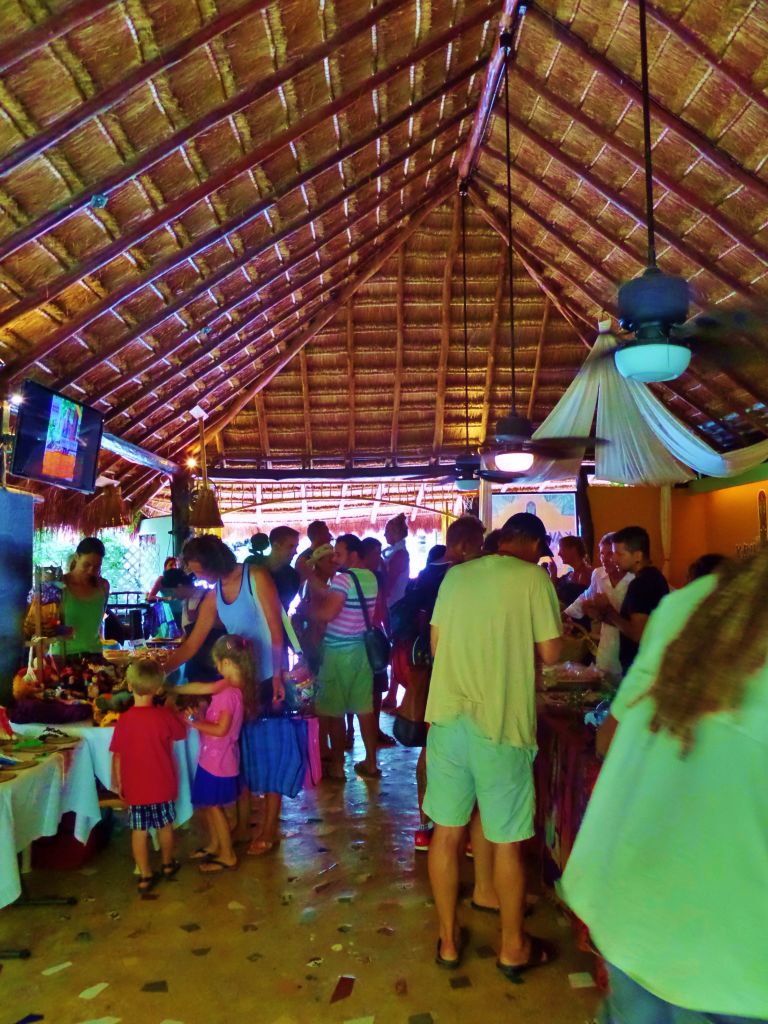 Where is kava Kasa?
Located on 22nd St right between 5th Avenue and 10th Avenue on the north side of the street. This is right in the center of Playa. Just down the street from The Mayan Bistro. It is also on the same property of Aventura Mexicana Hotel, just on the backside on 22nd Street and not 24th Street.