Hotel Copa-Hidden Hotel on 5th Avenue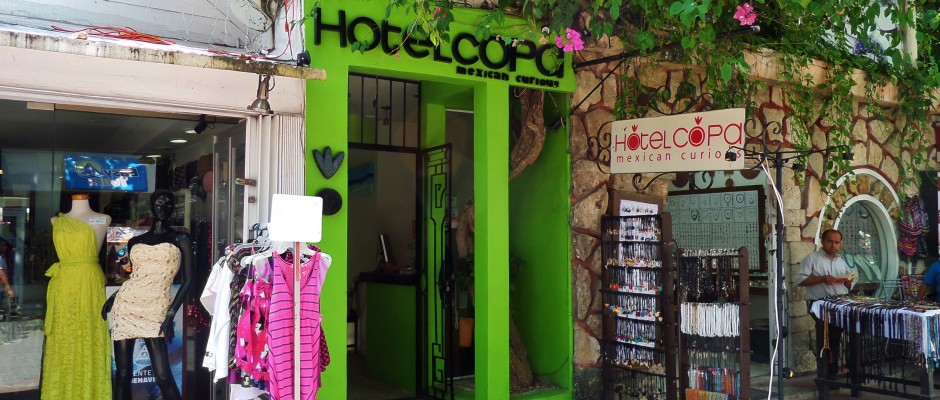 With about 6 feet (2 meters) of frontage on 5th Avenue you might easily miss this hotel. Hotel Copa is actually one of the oldest hotels in Playa Del Carmen. It has been around for about 20 years and originally started with four palapa (thatched roofs) cabins. Now it is a 20 room hotel. The hotel is located right in the center of Playa Del Carmen on 5th Avenue near 12th Street.
The small entrance might fool you that there is actually a larger courtyard with garden behind the entrance. The hotel is older and the rooms and more basic but still offer a good value especially due to its location. Unlike other hotels in the area it does maintain a quieter interior and rather large rooms. The style is local and Mexican. It is not a designer hotel or been highly stylized and updated to keep up with the trends, it is just a good local hotel that offers more space in the center of Playa.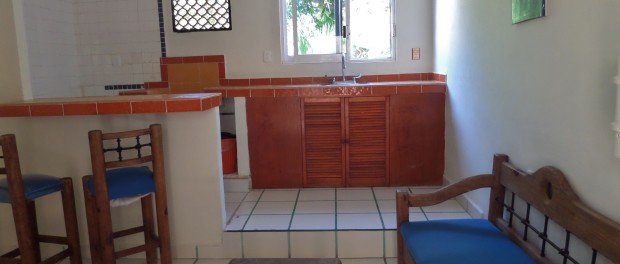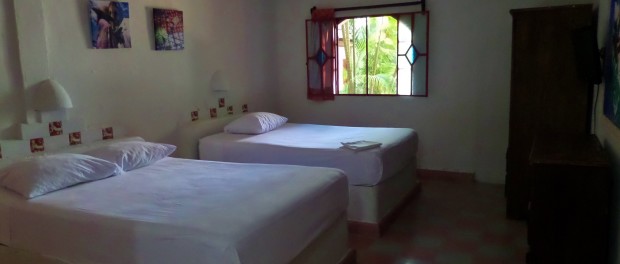 The hotel offers wifi in the garden area, a dip pool/jacuzzi with refreshing cenote water, a few bikes to use for free, and some rooms have a kitchenette.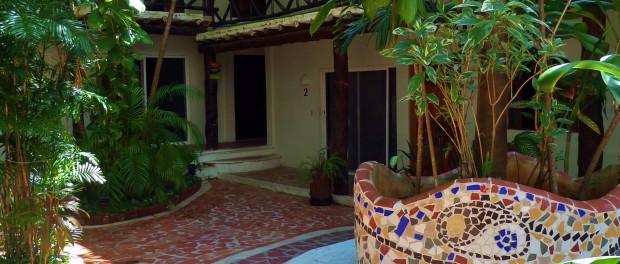 This hotel might appeal to some snowbirds or people wanting longer stays because they do have monthly rates and with some rooms having a kitchenette, it makes it easier on the food budget.
Prices
Prices range from $50-$146 USD depending on the season and size of room. For longer rentals it can be as low as 7000 pesos a month and up to about 10,000 pesos a month.
Bookings can be made on many sites but according the manager you will always get the best rate on their website www.HotelCopa.com This is due to the fact that many booking sites take a 25% commission. So it pays to do your homework and find these deals rather then let a search engine find them for you.
Location
Hotel Copa is on 5th Avenue between 10th Street and 12th Street. You can walk right out on 5th Avenue to go for a walk, visit restaurants, or enjoy the lively atmosphere right in the center of Playa Del Carmen.