6 Great Activities Around Halloween in Playa Del Carmen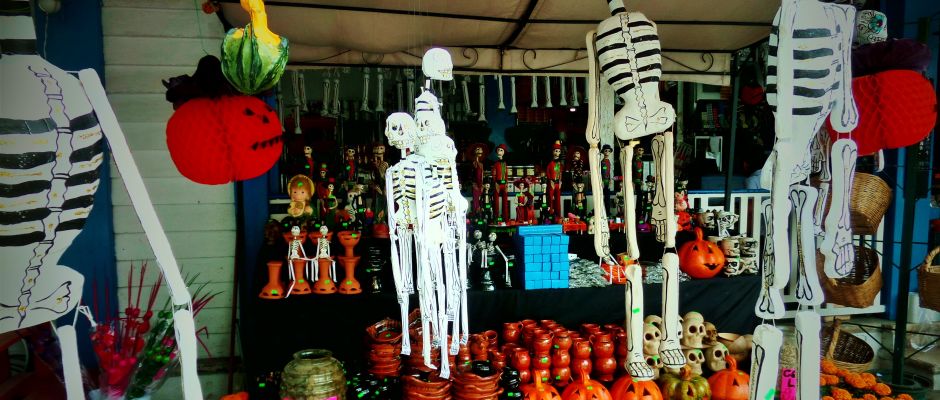 6 Great Activities Around Halloween in Playa Del Carmen
As you might know, Halloween is more of a holiday celebrated in the United States, Canada and parts of Europe. Mexico has "Dia de Muertos" or Day of the Dead. But did you know that in the Mayan culture there is another festival also around the same time of year and it is related to death and afterlife as well? The Mayan holiday is called Hanal Pixan. With three holidays all in a four day period, it is a busy time in Playa Del Carmen. So what is there to do in Playa Del Carmen for Halloween and these other holidays? Here are some ideas for you.
Note: Each year we will update this article before Halloween so you can find out about the best events and things to check out.
Our video of Halloween on 5th Avenue in Playa Del Carmen
Help with that Halloween makeup
Many people ask if there is someone who can do a makeup job for the holidays. Not just to look pretty but to look scary or interesting. Monica Manicure and Styling Salon is offing a makeup service this year. From October 31 to the 2nd of November they will offer this service. Prices start at 400 pesos.
Monica is located on 5th Avenue in their new location between 26th Street and 28th Street.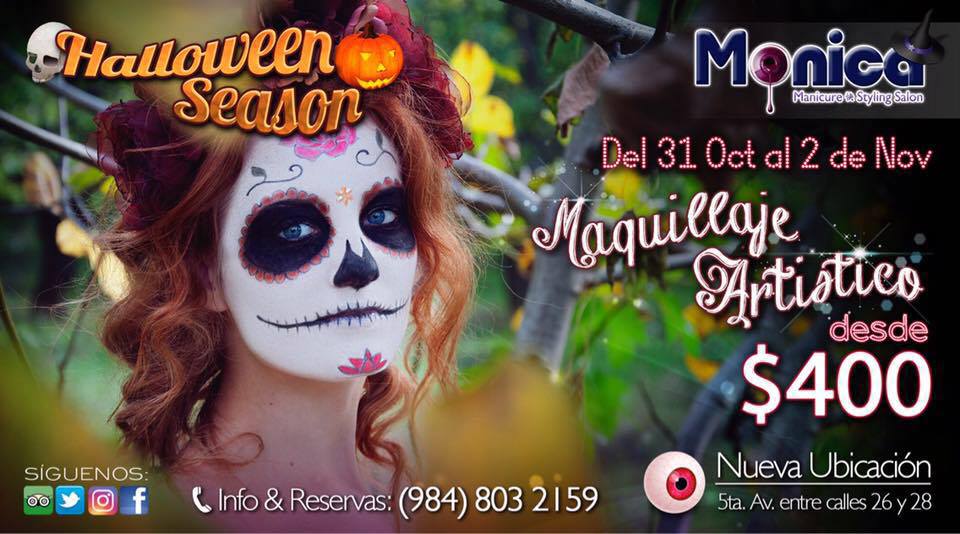 Party like a pirate on a catamaran
For a fun daytime activity that combines the ocean and a costume, you can check out Catamaya Catamaran's party. Catamaya is one of our preferred catamaran services in the Riviera Maya.
The party will be leaving from the port in Puerto Aventuras this Saturday the 29th of October. It will go from 4:00pm-7:00pm. There will be open bar and snacks. The price is $40 USD or 700 pesos per person.
Be sure to check out our video to see where you will be going on this catamaran!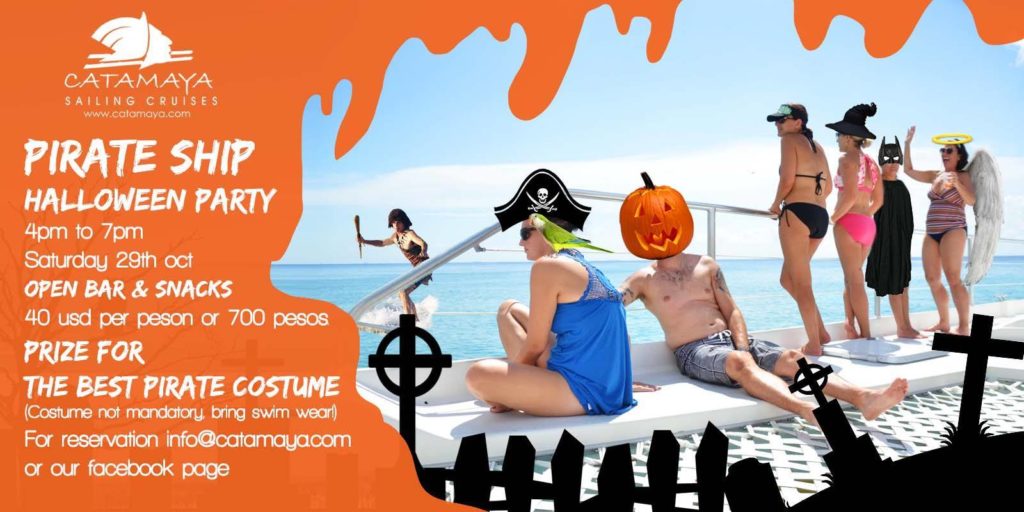 Visit El Publito at Mayakoba
This year at El Publito in Mayakoba there is a display of alters for the Day of the Dead. This event will be Monday from 5:00pm-8:00pm. Entrance is free.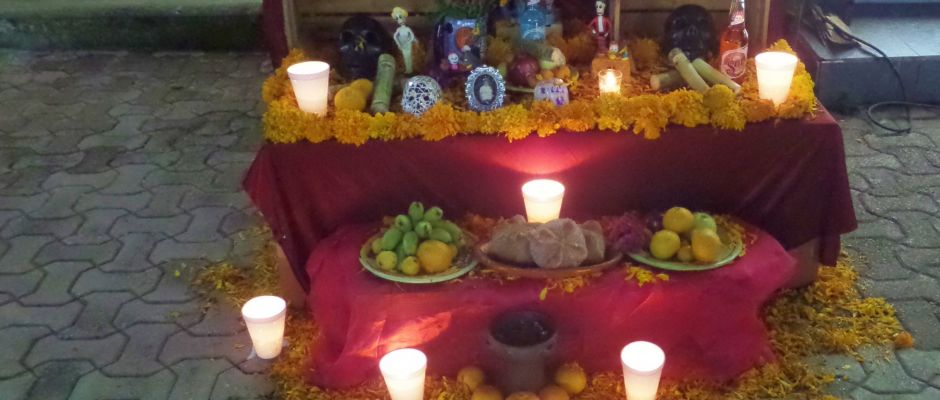 Visit a Mayan village for Hanal Pixan with allTOURnative
For those looking for a more authentic look at local culture, allTOURnative Tour Company has a once a year event. This event will take place on November 2nd. The tour includes:
Transportation from Centro Maya in Playa Del Carmen to a Mayan community north of Coba. The meeting time is 2:45 pm.
You will get to see decoration of alters and the celebration of Hanal Pixan.
From 7:00pm-8:30pm you will have traditional Mayan food for dinner.
Transportation will then leave after dinner and arrive back at Centro Maya in Playa Del Carmen around 10:00pm.
To see more about Hanal Pixan with allTOURnative Tours, see our article and video here.
Visit Xcaret for the Festival of Life and Death
Xcaret does a four day festival of special events for the Day of the Dead.  At this special event you will see alters decorated, concerts, expositions, dancers and a mass all the explore the traditions of Mexico. These special events will take place October 30th, 31st and Novemer 1st and 2nd. For tickets visit Xcaret's website. Tickets are cheaper online then buying at the entrance.
To see what this event is like, see our article and video here.
Walk 5th Avenue on October 31st in costume or to see costumes
For people that have not been in Playa Del Carmen for Halloween, you are in for a surprise! This is a huge party in Playa and thousands of people come out in costume. People start walking up and down 5th Avenue around 8:00pm. Most people stroll to look at other costumes and some people give our candy to kids. Each year there are some crazy and creative costumes.
At around 11:00pm the kids go home and the adults go to 12th Street to party. This is the street that has most of the night clubs. You do not even need to get into a club because the street will be filled with revelers. Be prepared for a long night!
What do you like to do in Playa Del Carmen for Halloween or one of the other festivals related to this time of year? We would love to hear from you in the comments below.