Food Motion-Personal Chef Service cooking it up!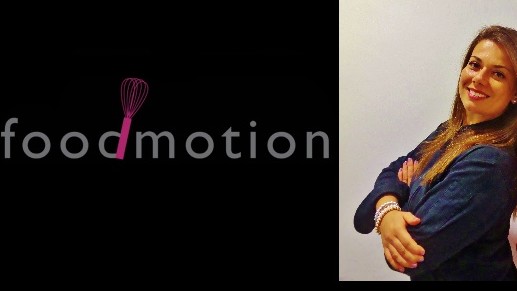 We want to introduce you to Food Motion. A personal chef service company that has been cooking and spreading the art of food here in the Riviera Maya for over four years. Food Motion was the creation of Chef Alexandra Iserte. She wanted to share the joy of food with people and offer services here in the Rivera Maya to people wanting to know more or have a more personal touch with food. The business has now expanded and more people are finding out how fun and affordable it is to enjoy cooking demonstrations and having a meal prepared. We are sure some of our readers will find it interesting to know about because many people come here to explore the local culture including food culture, both Mexican and Mayan cuisine. Some people might just want a special romantic dinner or someone to cater for a group at your rental house. So here is a little more information about the chef and services.
Chef Alexandra Iserte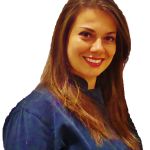 Chef Alexandra Iserte has always had a passion for creating something in the kitchen, to play with flavors, textures, colors and aromas and  she loves sharing this with others. This motivated her to learn and take her to where she is today.
Chef Alexandra Iserte was born in Mexico City to a family with roots in Mexico, Cuba and Spain. Having such diverse cultures to draw from inspired her to experiment and learn more about food.  She studied at the  Ambrosia Culinary Center where she met her mentor, Chef Federico Lopez.  She collaborated with him  at the magazine "Gastronomica de Mexico" and also at the  Mexican Junior Chef Challenge.  Her next step was to receive culinary training at the Coronado Springs Resort  in Orlando, Florida and then got a scholarship to study Food Styling at The Culinary Institute of America. Afterwards she came back to Cancun, Mexico to work as a Catering Manager at the Taller Gourmet, where she experienced serving at the Professional Golf Association at Mayakoba. When the Grand Velas Hotel opened in the Mayan Riviera she worked for the first time as a Chef de Cuisine. She was the only woman among  40 male chefs and hundreds of cooks there. In  2010 she created Food Motion Cooking Workshop. Over the past few years she has taught over a 100 cooking classes and several Private Chef Services in Playa del Carmen, Cancún, Isla Mujeres, Tulum, Cozumel and cooked on luxury yachts. Since so many people today have an interest in food and the experience of a meal, for Chef Alexandra Iserte it is a pleasure to share that passion and the art of food preparation with people.
Chef Alexandra Iserte is bilingual and available to cook and demonstrate international cooking as well and Mexican and Mayan cuisine.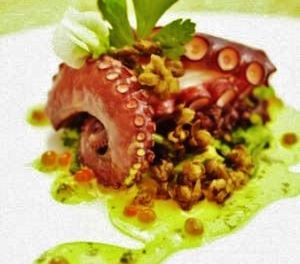 Services
If you are wondering what services she offers, here are some examples: catering for small groups or large events, cooking classes, in home demonstrations, private meals prepared in your home, private chef preparation for three meals a day, preparation with dietary restrictions, cooking including shopping and clean up service.
We are sure you will love working with this chef here in Playa Del Carmen. She offers great services for those that love food and want well prepared food.
For more information and contact, cell number: 984-151-9667  website: http://foodmotionmexico.com/