Dulce Antojo Bakery and Wedding Cakes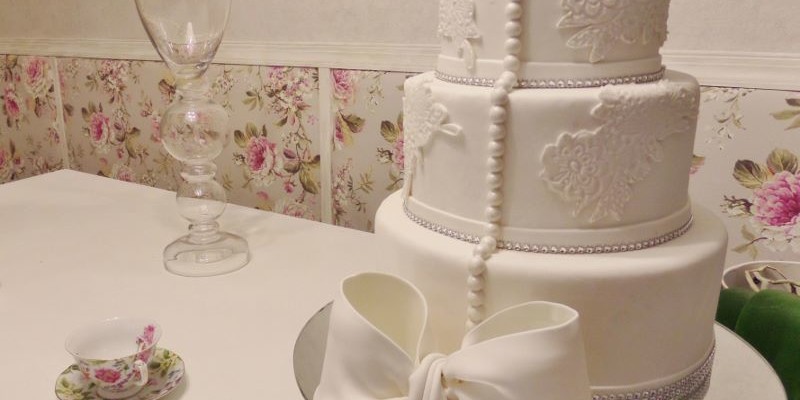 The bakery is open!
Update: As of Sept 2016 this bakery has closed this location. We are awaiting details to see if they are opening in a different location.
We have been awaiting the opening of this bakery and showroom for Dulce Antojo and the waiting is over! This bakery has been in Playa Del Carmen for over three years now except it was one of the best kept secrets because they did not have a showroom for the public and it was only known by word of mouth. They were always busy doing beautiful wedding cakes and dessert tables for parties that they did not have a storefront. Now they are expanding and adding more services and sweets for you.
Meet Abner Manzanilla, he is the owner and creative mind behind all the creations at Dulce Antojo. From an early age he loved baking and for the past 10 years he has been training, taking classes and perfecting his skills all to fulfill his fantasy of making amazing cakes and desserts. Abner speaks both fluent English and Spanish.
The latest achievement is to open this storefront at the corner of 25th Avenue ad 6th Street where you can buy small desserts. You can also consult about cakes and dessert tables for all kinds of occasions.
Below is a delicate cake that is on display in the bakery. It took many painstaking hours to make this cake, but isn't it worth it? It is almost too nice to eat!
Below are some samples of tarts for sale in the bakery and the signature cake in a jar creation of Abner. They come with a nice bow and spoon. This make great cakes for on the go or at a party because they are individual serving and if you are outside it is covered. They are currently experimenting with different flavors for these.
Some of the other small cakes in the bakery that you can get are hazelnut and walnut mouse cake, mini Oreo cheesecakes, mini carrot cake with a layer of praline pecan candy with cream cheese frosting and cupcakes of assorted flavors.
Thinking of having a cake or dessert table? Abner is one of the most creative people coming up with complete themes and beautifully designed desserts to amaze your guest. Below is a sample of his work.
 Wedding cakes in Playa Del Carmen
Are you having a destination wedding in the Riviera Maya? Need that special cake? We highly recommend contacting or visiting Dulce Antojo because we have seen and tasted their work and they are able to deliver excellent wedding cakes and desserts.
Here is a short video we made where we talk to the baker and owner and show you a little more about this place.
 Hours
Currently they are open 9:00am-10:00pm daily. These hours are subject to change since they are newly opened.
Phone number
984-146-9563
Location
Dulce Antojo is located on 8th Street between 20th and 25th Avenues.
Have you been to this bakery? What is your favorite dessert here? Please let us know in the comments below.