Drink Juice, Detox, Repeat-at Pangea Roots Juice Bar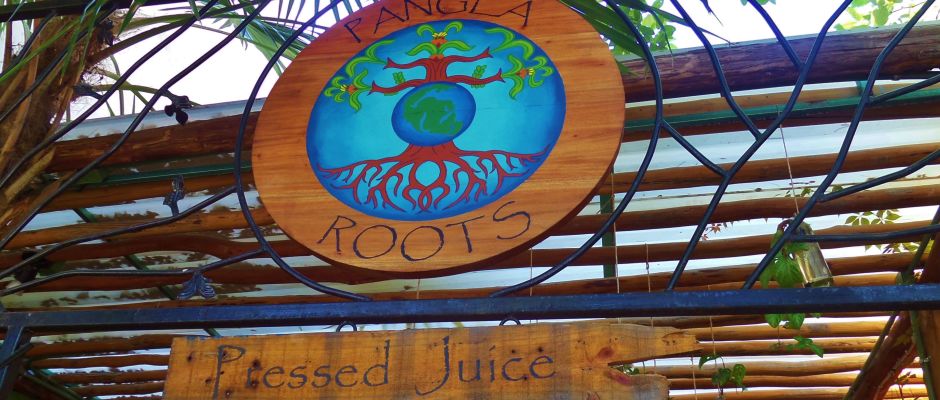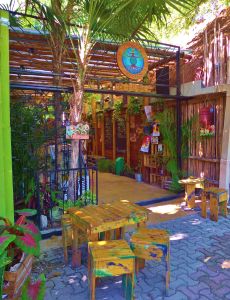 Note: This juice bar is now closed. Do you want really healthy juice with a nice environment in Playa Del Carmen? Pangea Roots is a newer place that opened on 34th Street just off 5th Avenue where you can get really fresh cold pressed juices. As soon as you enter the store you can tell it is in harmony with nature. They have lots of plants growing in pots and a cute garden out back for sitting and enjoying a juice. This place makes for a nice shaded place to take a break from shopping on 5th Avenue or a stop before or after yoga or the gym.
In addition to juice they also have a small menu of healthy food options and smoothies.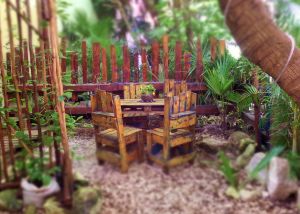 What makes them special?
Pangea Roots uses a cold press method of juicing. It works like this, first the vegetables or fruit are chopped very small and then pressed by a hydraulic press to get all the juice out. By using this method you do not have air come in  contact with the juice which limits the oxidation process and creates a juice that can last up to three days. It also keeps the enzymes more intact and keeps your juice more nutritious.
Detox from life
Want to detox your body and cleanse it? Pangea Roots has a plan for that. They offer instructions and a regiment of juices prepared for you to cleanse your body. They do this by a host of juices that supply your body the nutrients that you need daily. Just ask for details in the restaurant.
Do you like this healthy option? Well Check out our Healthy Guide to Playa Del Carmen here.
Location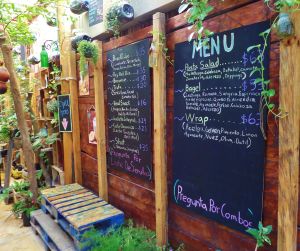 Pangea Roots is located on 34th Street just off 5th Avenue. between 5th Avenue and 10th Avenue. Right next to La Perla Pixan Cuisine Restaurant.
Hours
Monday- Friday 7:00am-8:00pm
Saturday and Sundays 10:00am-6:00pm