Coming to Party in Playa Del Carmen? Try a Party Concierge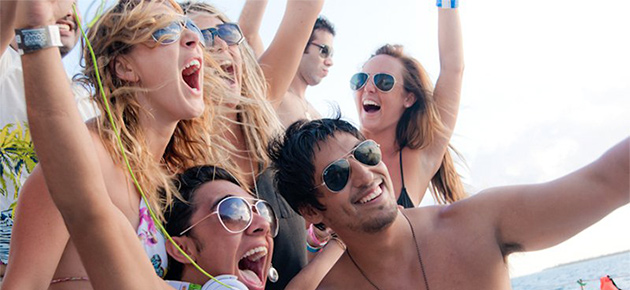 Playa Del Carmen is fast becoming known as the hip and chic place to party. You can dance and drink next to the gorgeous beaches and gorgeous people from all around the world. Places like Ibiza, Croatia, Miami, Las Vegas all come to mind when people want to go places to party and now people are choosing Playa Del Carmen because it has beautiful beaches, great quality of nightlife, monthly events, interesting day trips, and world class restaurants. It is also being chosen because it is more international feeling and classy not to mention just a few hours from many cities up north by flight.
Are you thinking of coming to party in Playa Del Carmen but don't know where to start? Or are you coming with a group of friends and want to have someone help you with showing you around and getting the insiders tips and bypass lines to get you  the best spots in the clubs? We would like you to meet Miguel Yanez. He is a party concierge/party planner/and all around fun guy to have around. We talked with him about his business to find out what types of services he offers to make guest's experiences in Playa one of the best.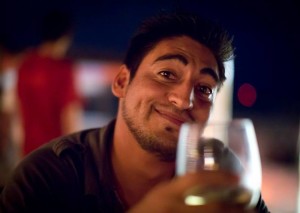 How did Miguel get started?
Well, he started about  6 years ago assisting friends who came to Playa Del Carmen. Being young, well connected, bilingual and attractive all led to him becoming and insider in the club and party scene in Playa. He started getting activities organized and parties together for friends. This morphed into a business. As the expression goes "Do what you like and it will not seem like work", well this really applied here. He enjoys sharing his city and what it has to offer and this developed  into an actual business to help other tourist coming to Playa Del Carmen. As a result his business has been growing each year. The types of services offered for his concierge services include arranging private parties, bar crawls, catamaran trips, setting up restaurant reservations, and even having a tour guide assigned to a group if needed. Having the ability to personalize peoples vacations and make them realities is just what Miguel wants. Since Playa Del Carmen offers so much, his services can give guest the feeling that they are making the most of their trip and feel like they have not missed out on where is the best place to go each night of the week in Playa.
The success of his concierge business led to a second website and sister business.  He has started offering bachelor and bachelorette services to groups visiting Playa Del Carmen.   This business has taken off as well and is now getting established on TripAdvisor as a popular service in Playa. His goal is to make it easier for tourist (and groups) who come here to not worry about anything but rather enjoy their time here. He enjoys shareing his years of experience to make sure people have a memorable time especially when it is for a once in a lifetime event like having a bachelor or bachelorette party. It is important to him that people have a safe and fun time, even though guest are in a different country that they are not familiar with.
The next step for this young entrepreneur is to expand to offer gay friendly bar crawls, and exclusive VIP services. This will add additional services to the diverse crowd that is coming to Playa Del Carmen and that want to experience a great time.
For more information on these services, check out these websites:
www.playadelcarmenbachelorette.com