Casa Kuxtal-a new store for the artsy side of you!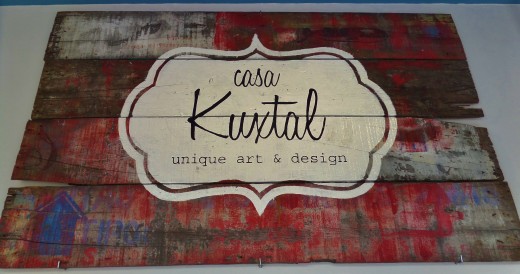 Casa Kuxtal
Update: June 2017 Casa Kuxtal store is now closed.
This store was the idea of Geraldine and her husband who just moved from Spain to Playa Del Carmen. They like searching out things that are made in Mexico and showcasing local artist work in their shop. We think this could be a place to watch as they expand and find more well made and well designed things to add to their collection.
Right now they have locally designed jewelry, some paintings of local and well know artist, clothing, handmade pillows, and some of their designs of bags. There are other little things here that are unique so be sure to stop by and check them out.
Note: Since we originally were there they have added more unique things to the store.
Don't miss this shop because it is just off 5th Avenue on a side street. There are also two other stores just around the corner from this one on 1st. Avenue that we have found unique and worth mentioning to you. There is The Candle Boutique  and Siete Detalles which has the largest selection of Mexican pewter and Talavera pottery in Playa Del Carmen. So there are some little gems of shopping in this area.
English and Spanish is spoken well here.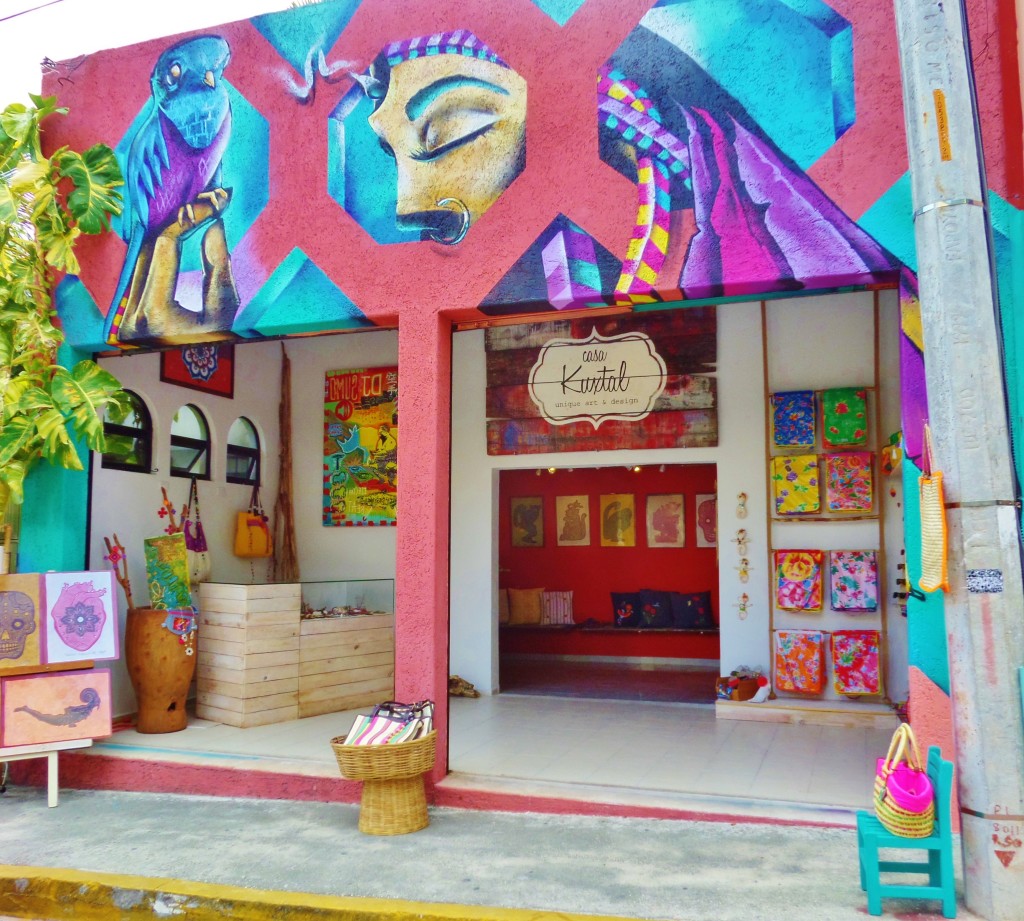 Hours
Monday -Friday 5:00pm-11:00pm. Saturday and Sundays 10:00am-1:00pm  and then 5:00pm-11:00pm.
Where is Casa Kuxtal?
Calle 16 Bis between 5th Avenue and 1st. Avenue. It is right across from Plank Restaurant. Calle 16 Bis is just south of Constituyentes Avenue. You cannot miss the colorful mural on the exterior.

Have you been to Casa Kuxtal? What did you like or buy here? We would love to hear from you in the comments below.