The Blue Gecko Restaurant Brings Tex-Mex to Playa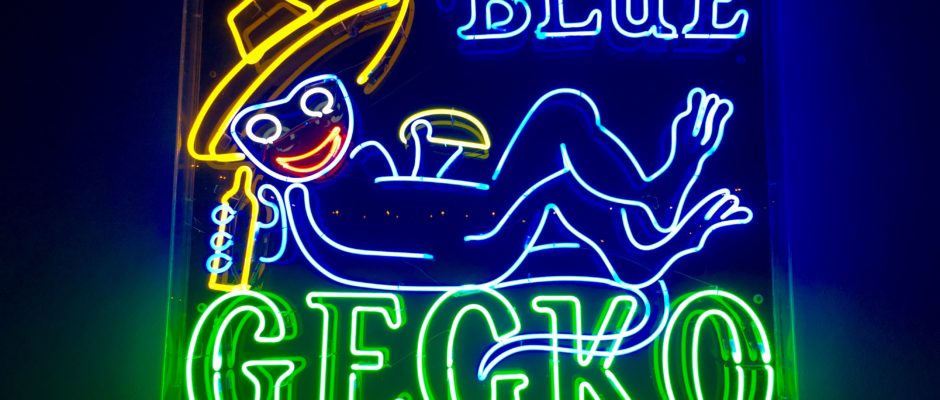 Blue Gecko Restaurant
Many people look for Mexican food when they come to Playa Del Carmen and we have them. But what about Tex-Mex? There are not really any options until now. The Blue Gecko Restaurant brings their Tex-Mex style with them. After successfully running their popular restaurant in Cancun the have now opened up in Playa.
The restaurant is now open on 14th Street between the beach and 1st Avenue. Below you can see a photo of the interior. This is a casual restaurant with a palapa roof.
The Menu at Blue Gecko
Food
They have their own version of tacos and these come in pork, chicken, seafood, beef and vegetarian options. Prices for the tacos range from about 112 pesos-160 pesos. They also have large salads on the menu. Prices for the salads range from about 144 pesos-192 pesos.
Drinks
There are a lot of choices for drinks here. There are frozen drinks, martinis, and other cocktails to choose from. Prices range from about 128 pesos-160 pesos.
Below you can see a sample of one of their dishes. This is the Chicken Club Taco. It is chicken breast wrapped in bacon and then battered and fried. It is then topped with avocado, tomato, ranch dressing and shredded cheese. This is served in a flour tortilla.
Hours
This restaurant is open for all three meals a day Monday-Sunday 8:00am-11:30pm.
Where is the Blue Gecko Restaurant?
This restaurant is on 14th Street between the beach and 1st Avenue. This is a little hidden since 14th Street does not go all the way to 5th Avenue. Just access it from 12th Street or 16th Street and walk down 1st. Avenue to 14th Street.

Have you had Tex-Mex at the Blue Gecko Restaurant in Playa Del Carmen? What did you think? Let us know in the comments below, we would love to hear from you.
If you like reading about restaurants like this then you should also read our restaurant guide to Playa Del Carmen here.