Amaranto Bistro-the local seafood restaurant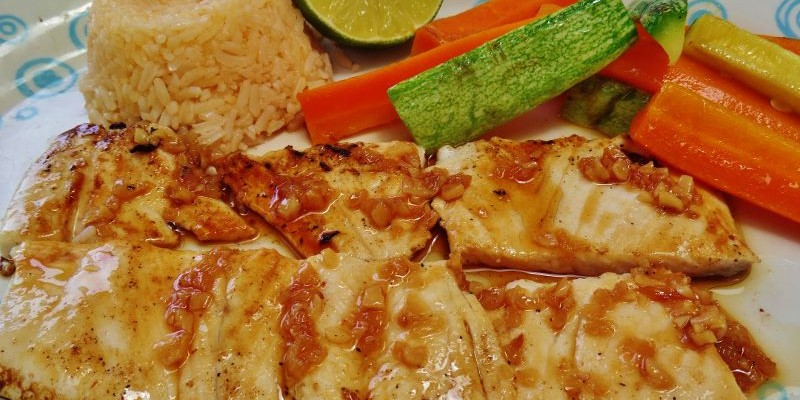 Amaranto Bistro is a small seaside restaurant that has been open for about half a decade in Playa Del Carmen. We have been wanting to eat here for a while because a local fisherman told us about it. The restaurant is located right next to the beach where the local fisherman come back to shore so we knew it should have some good fish.
The menu has seafood tacos, ceviche, whole fish and fish fillets and pizza for some reason. For a local place with not much frills the prices are not what you might expect. A fish fillet plate for 110 (see photo above) and also on the menu 3 shrimp tacos for 110-120 is not a great deal when compared to some other places. We were hoping for a great little find with great seafood and prices but instead we a quasi charming local restaurant with fisherman hanging out. The good thing about this place is the quality of the seafood. Here we cannot complain, it is fresh and we like the way they prepare it, butter and garlic, just the way god intended it to be!
This place is local and you will not see many tourist here. Many locals that work in the area come for a special menu del dia that is not on the menu. In fact you might hear more Mayan spoken than Spanish.
If you are looking for seafood restaurants in Playa Del Carmen, check out the link to other ones on our site.
For more restaurant reviews and information see our full Playa Del Carmen Restaurant Guide here.
Have you been to this restaurant? What did you like about it? Lt us know about it in the comments below.
Hours
Monday-Sunday 8:00am-5:00pm
Location
This small café is on 14th Street just before the beach. It is right across 14th Street from El Taj condo building.