A Furniture and Decoration Source Comes to Playa Del Carmen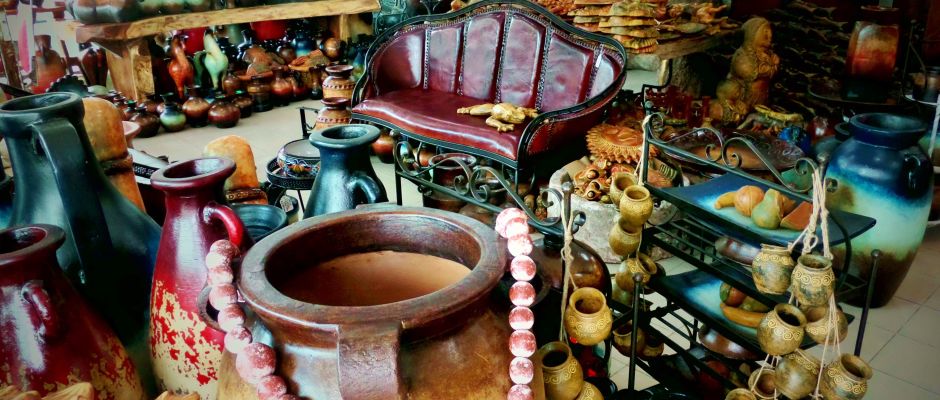 Here at EverythingPlayaDelCarmen.com we are always looking for interesting things to bring our readers. We found this new furniture store and gallery opening on the north end of 5th Avenue so we thought we would tell you about it in case you wanted another furniture or decoration source.
Buying furniture and decorating your place in Playa Del Carmen can be a challenge. There are not a lot of stores or stores like the ones you were used to back home from where you moved. We will add this to the guide of places in Playa Del Carmen to buy furniture.
La 5ta Hacienda  Store for Mexican Made Items
This store is owned by the husband and wife team of Alex and Denise. Both Alex and Denise speak English and are very knowledgeable about the products they offer.
La 5ta Hacienda store has more large items including furniture. They  offer hand made Mexican items and everything is made in Mexico. Products come from all over Mexico but mainly the Guadalajara and Oaxaca areas. It does offer a more 'Mexican" feel décor then previously in Playa Del Carmen.
We could go into descriptions of everything but we will show with photos below what they have now. If you see something you like but might like something to match it, don't be afraid to ask. They do not have a catalog of items but they can see how they can accommodate you and arrange to bring something just for you to Playa Del Carmen.
Store Location
This store is located on 5th Avenue right at 40th St. It is on the corner.

La 5ta Hacienda Store Hours
The store opens from 9:00am-9:00pm everyday
If you are looking to decorate your home here in Playa Del Carmen you might also be interested in reading our Furniture Guide and our article about an interior designer that is popular among expats.