A Chocolate Restaurant In Playa Del Carmen-Need We Say More!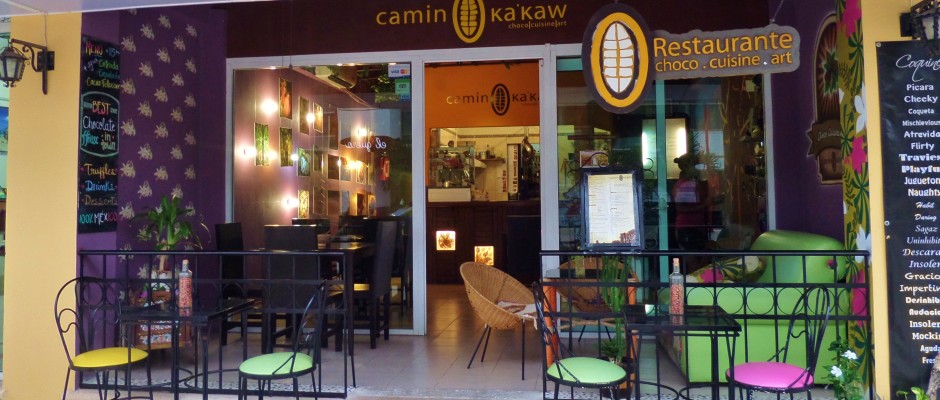 (Edited July 3 2013 Just to let you know that this restaurant has closed this location and is in the process of looking for another venue to continue their chocolate cuisine. We will keep you updated on how their new plans go)
Imagine a whole restaurant dedicated to the art of chocolate. Playa Del Carmen has such a unique place located at the north end of 5th Avenue. Camino Ka'kaw is a restaurant that takes chocolate use to a new level. Don't think just sweet chocolate, but whole meals.
Camino Ka'kaw was started by a local family originally from Cancun and now is headed up by the enthusiastic young entrepreneur Lynn Marie. The family was looking to create something different and wanted to highlight the local culture of the Maya.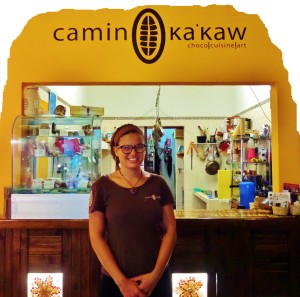 The family went on a 40 day trip around the Mayan world including Central America and Mexico. This is where the idea was born for the restaurant. Cacao was an important crop of the Mayan people and it has many uses. Today Lynn Marie uses this one basic ingredient to create with. You can tell she loves here job and has many ideas, so keep checking back to see what comes out of the kitchen.
The name of the restaurant "Camino Ka'kaw" means road or path and Ka'kaw is "cacao" in Mayan. So the name is basically "the cacao road". It is a clever mix of Spanish and Mayan to describe the path this restaurant is on and where it can take your palette.
The restaurant has been open for a year and a half now and they continue to create new menu items for guest. You may have the idea of chocolate as sweet but they will expand on this idea with their menu items. They offer breakfast, lunch and dinner. Such items as pastas, mole brownie, hibiscus tostadas and don't forget the truffles!!! Remember that cacao is a natural plant and it can have many uses, not just sweet. This local and unique restaurant is protecting the ancient food ingredients while serving up food of today in a creative way. This restaurant brings you cacao grown in Tabasco, Mexico. You simply must taste to believe what they have and don't just go for the sweet stuff.
They have a lot of new ideas coming soon. A new menu and also they will soon be serving alcohol which means they can offer tastings and pair menu items with wines or spirits.
It is good to say that they have Bilingual staff to serve you in both English and Spanish.
Help support local culture and the north end of 5th Avenue by visiting.
Where
Camino Ka'Kaw is located on 5th Avenue between 40th and 42nd St. This end of 5th is developing and there is more see here then before so make sure you check it out.
Hours
Open from 9am-11pm Monday-Saturday and Sunday from 9-until 4 or 5pm depending on business.